Contact Us
We're here to help, so hit us on any of the channels below or scroll on down for the contact form.
Email
BARCELONA BOATS Email
san sebastian surf Email
Phone
WhatsApp
BARCELONA BOATS WhatsApp
SAN SEBASTIAN SURF HOUSE WhatsApp
Social
NOTICIA DE ÚLTIMA HORA: EL JEFE DE OKTOBERFEST AFIRMA QUE EL EVENTO SE CELEBRARÁ EN EL 2021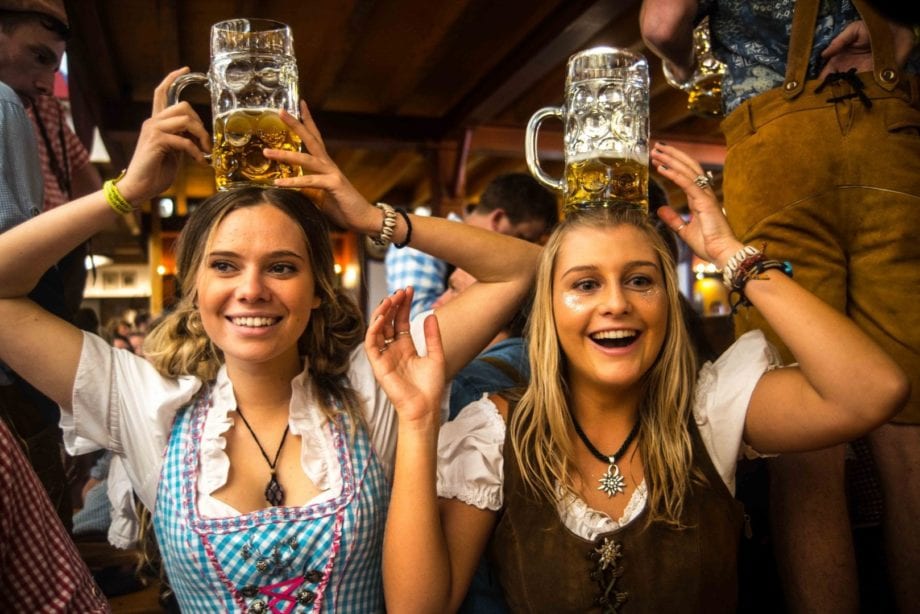 Una noticia que hará feliz a los entusiastas de los festivales, los amantes de la cerveza y los fiesteros de todo tipo. En una entrevista exclusiva con la estación de radio de Múnich, 95.5 Charivari, el jefe del Oktoberfest, Clemens Baumgärtner, ha declarado lo siguiente: «Pensamos que habrá un Oktoberfest este año«.
Reconociendo que los preparativos para el Oktoberfest se llevan a cabo durante todo el año, y expresando su fe en las vacunas, las opciones de tratamiento, la disminución del número de casos en Múnich y las opciones de test rápido. Baumgärtner confía tanto en que el Oktoberfest 2021 seguirá adelante que ha dado luz verde al concurso público anual de carteles y se están llevando a cabo medidas de organización. 
La entrevista está aquí, pero está en alemán.
También dice que está en contra de realizar un «Oktoberfest light», prefiere optar por medidas que eviten que los asistentes se puedan infectar. Medidas como requerir una PCR negativa o certificado de vacunación en la entrada del evento. 
Añadió que la decisión final se tomaría a principios de junio, pero de celebrarse, mantuvo la confianza de que el evento sería igual de grande, lleno de cerveza y bullicioso que sus demás ediciones.
Stoke Travel, el mayor anfitrión de fiesteros del Oktoberfest en Múnich, que ofrece una increíble experiencia a unas 8000 personas anualmente, siempre ha confiado en la capacidad del Oktoberfest y la habilidad de las autoridades de Múnich, junto con el esfuerzo de las autoridades alemanas, europeas y mundiales para organizar el evento y dejar atrás lo peor de esta pandemia.  
Tenemos una demanda más alta de lo habitual para nuestro evento del 2021, después de que muchos Stokies se hayan decepcionado tras la cancelación no solo del Oktoberfest 2020, sino todos los viajes a festivales durante el 2020. Hay muchos viajeros por ahí ahora, que están absolutamente desesperados buscando una manera de liberarse, pasar un buen rato y olvidarse del probablemente peor año que muchos de nosotros hemos vivido. 
El Oktoberfest, con su cerveza bávara, bailes encima de mesas y la multitud de viajeros fiesteros, ofrecerá la oportunidad perfecta para que el mundo pueda volver a disfrutar. Estamos seguros de que nuestro evento en 2021 se llenará, y recomendamos que todos los interesados ​​hagan sus reservas ahora con un depósito de 1 € *.
Stoke ofrece alojamiento en camping con opciones individuales y compartidas, tipis para hasta ocho personas y opciones de glamping, todo con colchones y ropa de cama incluidos. Todos nuestros paquetes incluyen un desayuno estilo brunch servido con barra libre de mimosas, ambiente carnavalesco en nuestro camping Stoketoberfest con música en directo, DJ, artistas y viajeros internacionales. Además, puedes añadir barra libre de cerveza y sangría a tu reserva por un extra de 10€ al día. 
Este es el tipo de noticias que necesitamos para pasar las próximas semanas de 2021, hasta que comencemos a ver una mejora en la situación de COVID, pero estamos seguros de que una vez que el invierno comience a desaparecer podremos hacerlo con más confianza. ¡Planifica tus viajes para la primavera, el verano y especialmente el OKTOBERFEST 2021!
* No podemos cobrarte ni te cobraremos más de 1 €. Cuando se sepa seguro que se pueda viajar, entonces le solicitaremos un depósito para asegurar tu paquete. Si tus planes de viaje cambian debido al COVID, recibirás una devolución completa o un crédito del 120%.