Contact Us
We're here to help, so hit us on any of the channels below or scroll on down for the contact form.
Email
BARCELONA BOATS Email
san sebastian surf Email
Phone
WhatsApp
BARCELONA BOATS WhatsApp
SAN SEBASTIAN SURF HOUSE WhatsApp
Social
Breaking news: Oktoberfest directeur zegt dat oktoberfest 2021 doorgaat!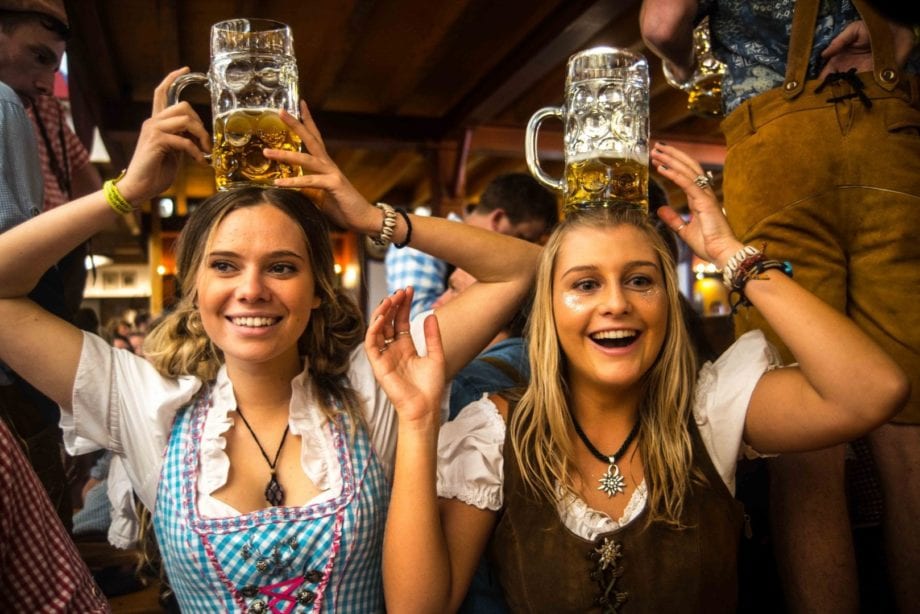 Fantastisch nieuws voor alle festival liefhebbers, bier-drinkers en levensgenieters! In een interview met radio station 95.5 Charivari in München heeft de Oktoberfest directeur gezegd dat, 'we gaan ervan uit dat Oktoberfest dit jaar gewoon doorgaat'. WAT EEN NIEUWS! 
Baumgärtner is zeer positief mede door het vaccin, behandelingsopties, het dalende aantal covid infecties in münchen en de optie voor sneltesten!  Baumgärtner heeft er zoveel vertrouwen in dat de jaarlijkse Oktoberfest poster competitie is doorgegaan en ze zijn begonnen aan de voorbereidingen voor Oktoberfest 2021! 
Luister naar het gehele interview hier (het is wel in het duits).
Hij zegt ook dat hij geen voorstander is van een 'oktoberfest light' versie. In plaats daarvan ziet hij meer in maatregelen die voorkomen om geïnfecteerde feestvierder binnen te laten, zoals mogelijk een bewijs van een negatieve test of wellicht een bewijs van een vaccinatie voordat mensen het oktoberfest terrein op kunnen. 
Hij voegde hieraan toe dat begin juni het definitieve besluit wordt gemaakt. Maar hij lijkt vrij zeker van zijn zaak dat Oktoberfest 2021 doorgaat met evenveel gezelligheid en bier als voorgaande jaren! 
Na Baumgärtners positive uitlating met betrekking tot oktoberfest 2021 hebben wij er ook veel vertrouwen in dat de Oktoberfest organisatie en het bestuur van de stad München een evenement kunnen organiseren dat in lijn is met de duitse, europese en wereldwijde richtlijnen omtrent de  covid-19 pandemie. 
En laten we eerlijk zijn, kunnen we niet allemaal een paar pullen bier, zingende op de oktoberfest tafels gebruiken na het laatste anderhalf jaar? Met dalende covid infecties en vaccinaties die uitrollen zijn wij er dan ook van overtuigd dat we begin lente mondjesmaat weer kunnen gaan reizen  (we zijn geen dokters of epidemiologen, maar we mogen wel een beetje durven te dromen toch).
Lock daarom nu je Oktoberfest trip in MET vroegboekkorting voor een symbolische 1 euro* aanbetaling. 
*We kunnen en zullen u niet meer dan 1 euro in rekening brengen. Wanneer het 100% gegarandeerd doorgaat, zullen we u vragen om een aanbetaling te doen. Mochten uw reisplannen veranderen vanwege COVID (of een andere reden), ontvang u uw € 1, – terug! 
---
7 Packages Available
Since 2008, Stoke Travel has been the biggest, best, wildest and most-inclusive Oktoberfest Tour in Munich – AND Our Oktoberfest Munich 2023 accommodation packages are no different OKTOBERFEST 2023 DATES:…
Boek je ticket voor all inclusive accommodatie, of kies voor verblijf met vervoer vanuit een van de onderstaande steden in Nederland.
U kunt ons contacteren met u vragen.
S Werelds beste bier op het grootste bier drink feest ter wereld