Contact Us
We're here to help, so hit us on any of the channels below or scroll on down for the contact form.
Email
BARCELONA BOATS Email
san sebastian surf Email
Phone
WhatsApp
BARCELONA BOATS WhatsApp
SAN SEBASTIAN SURF HOUSE WhatsApp
Social Megaevents Barcelona Activities
All MEGAEVENTSBarcelona Experiences come with a 15% discount. Just use the promo code MEGAEVENTS at checkout.
Yeah sure, there's an extremely stacked party schedule for your Foreverland experience in Barcelona, and what with all the tapas and sunbathing, and sangria drinking and, maybe, sightseeing you might not have that much spare time up your sleeves. But, we've pulled together a list of our best Barcelona activities that are in the spirit of Foreverland, experiences that not only have some cultural aspect to them, but that also allow you to get the party started again.  
Hi-Octane Balls OUt Jetski Boat Option-€30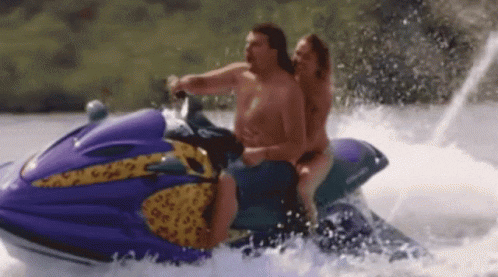 Don't like wine? Can't stay still? Need some full-throttle action in your day by the Mediterranean Sea, scaring the shit out of seagulls and impressing sheilas as you rip up and down the coast on a two-stroke crotch rocket? Well then do we have the experience for you!
🚀 1 hour of fucking shit up on a jetski
😈 Welcome Monster Energy Drink
🍆 Guaranteed adulation from the peasants on the shoreline
Cooking classes Or cocktail classes in Barcelona – from €39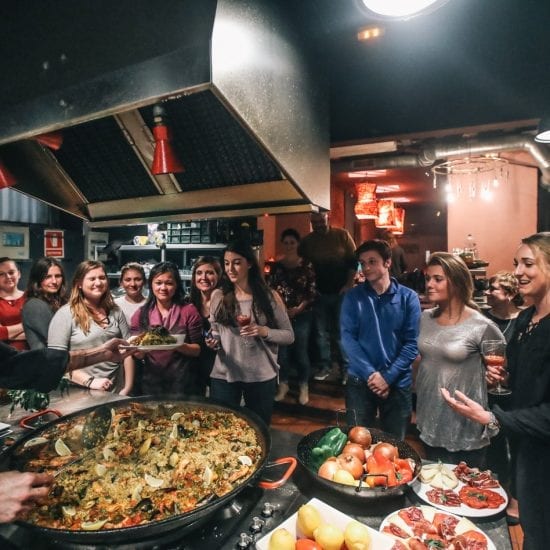 Learn something new, get merry while doing it. Our Barcelona cooking classes gets the party started, as you'll be not only preparing Spanish favourites like paella and tapas, but sangria too (and obviously tasting the lot).The cocktail classes are just that – a session mixing classic cocktails in one of Barcelona's classiest bars, and yep you can make them as strong as you'd like.
Cooking Class
🐷 3 hour kitchen party
🏺 Make traditional Spanish treats like paella, sangria and tapas
🥘 Dig in to a Spanish feast with new friends from across the globe!
Cocktail Class
🦚 Learn the history of cocktails
🍹 Tricks to the mixes
🍸 Take home the knowledge of how to serve classic cocktails (while tasting and boozing up!)
Barcelona bike and graffiti tours – from €39
See the city and learn her secrets from the back of a bike, or how about we hit the alleys and learn about Barcelona's vibrant street art and graffiti scenes. The Barcelona bike tour will take you to the city's main sights, via the surprisingly flat and abundant bike lanes that crisscross the city. See and learn about the Sagrada Familia, the historic Gothic Quarter among other sites, and stop for a boozy lunch down by the beach. The Graffiti Tour of Barcelona will take you to Barcelona's famous street art spots, plus some hidden gems, with a guide who is in the scene. 
Barcelona Bike Tour:
🚴‍♂️ Half-day exploring the best attractions in Barcelona
🕍 Frequent all the best monuments
🍺 We make time for a beer or two during the tour
Graffiti Tour of Barcelona
💣 2hr to half day options
👩‍🎤 See the city like a local
🖌️ Explore back street galleries and places to create legal graffiti
¿Wine Not? wine tasting – €40
¿Wine Not? is a Spanish wine tasting (drinking?) session that shows you the wonders of vinos from around the country without a lot of the wank associated with wine tasting. We won't tell you how a wine should taste, but encourage you to enjoy the wines yourself, while being on hand with information about where the wines are from, how they're made, and always ready with a top up. Let's demystify some of these Spanish wine lists and have a whole lot of fun in the process.
🍇 2 hours
🍷Welcome cava (sparkling), two whites, one rosé, three reds
🧀  Snacks to pair
🥴 Wine tasting information, instruction, and banter
COSta Brava Kayaking Tours
Get a bit of fresh air, exercise, and the chance to see the beautiful Costa Brava coast from your kayak. Dip in and out of secluded coves, chuck on the snorkel and mask to see what's going on beneath the surface, and find somewhere with plenty of sun for a picnic lunch and an ice cold beer.
Inclusions:
🚣‍♀️ Transport to Costa Brava and kayak with gudie
🐡 Snorkel and mask to see the underwater entertainment
🧀 Picnic lunch, water and cold beer
So, what do you want to do?
A new way to experience barcelona
Flexible
Fuck plans, Follow your heart with laxed T&Cs
Personal & inclusive
Travel is only as good as the people you are with.
Wild, unpredictable, & unique
Not one Stoke trip will be the same as the last!
Great value for money
Travel should be cost efficient affordable.
Broadening horizons
Travel is about the people and the stories.
Relevant
Keeping up with the times, staying hip, cool, and trendy.