Contact Us
We're here to help, so hit us on any of the channels below or scroll on down for the contact form.
Email
BARCELONA BOATS Email
san sebastian surf Email
Phone
WhatsApp
BARCELONA BOATS WhatsApp
SAN SEBASTIAN SURF HOUSE WhatsApp
Social
ATTENTION ALL WRITERS: A Fully Sick Travel Writing Internship Is Up For Grabs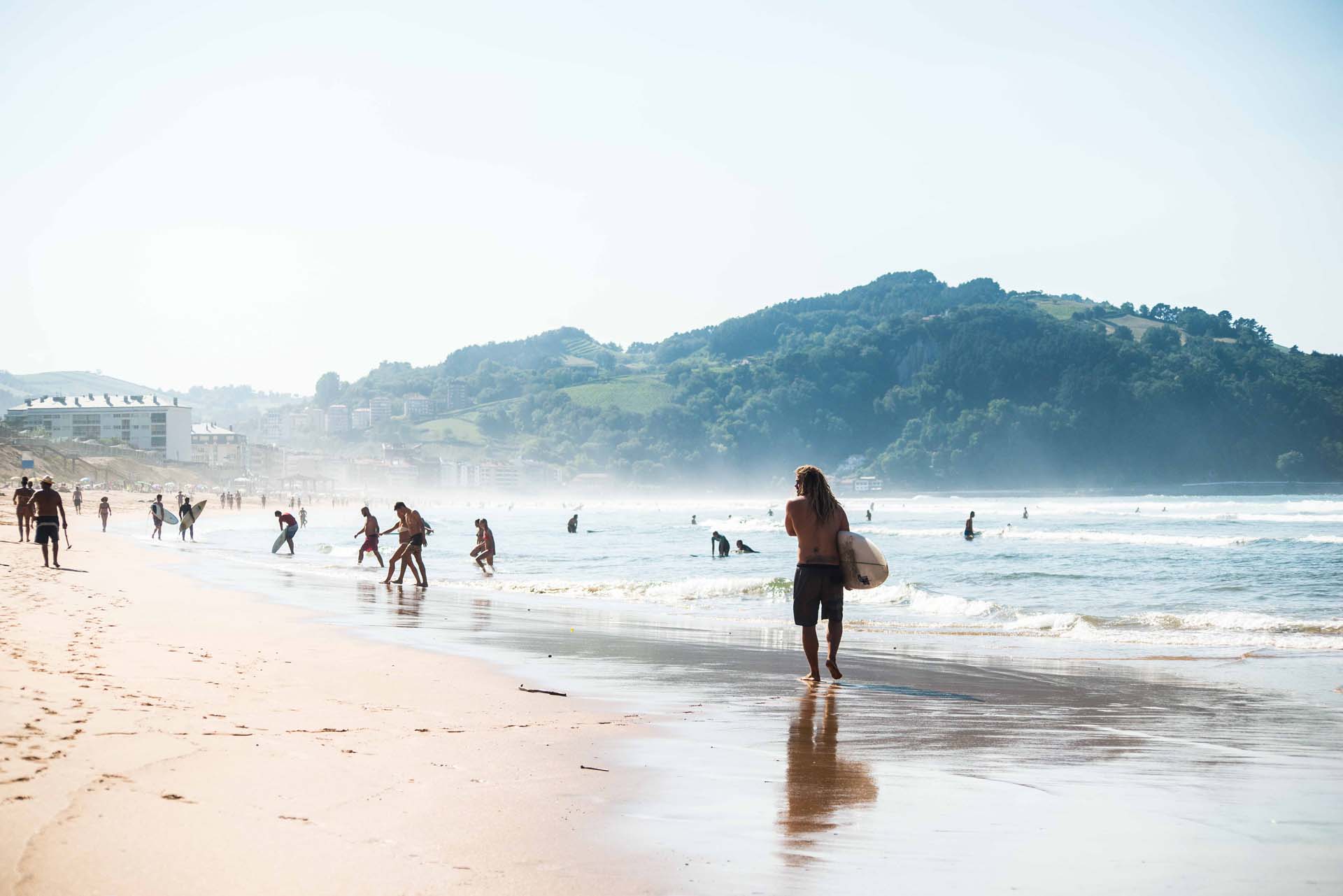 By Sophie Nicolas (former Global Hobo intern)
The rumours are true, Stoke Travel and Global Hobo are teaming up this year to bring you one epic travel writing internship held in Spain! One month of intensive writing workshops, learning from the best of the best, travelling the beautiful Spanish countryside and making friends for life. And the best part? Uni students can get credit for it. That's right, as well as throwing the wildest parties and festivals, we're all about that education too. So have a read of what it's all about and why you should drop everything and join us for the best summer of your life.
Let us Take You To:
Global Hobo has spoilt you with three locations you can choose from. Why not join us in Bali? With the crystal blue sea at your doorstep, tropical rainforests, caves to explore and a thriving nightlife. Get immersed in Bali's pop culture industry with daily writing workshops and coconuts galore.
We think every twenty-something should experience Tokyo at least once. Learn how to speak Japanese, eat the best ramen in the world and visit ancient temples. Go shopping in Harajuku town, take weekend trips to far away places or enjoy an authentic cooking class. Oh, and don't forget to try the sake.  
Become a Stoke-hobo with our very first internship held in Spain. Visit Barcelona, an artistic and vibrant city that is sure to ignite a few creative sparks. Madrid, Valencia, San Sebastian and many more are cities on our bucket list, you'll get to see them all.   Drink your weight in red sangria, bathe in the sun, swim in rivers and marvel at the beautiful architecture that Spain is known for.
Why You'll love it
You'll Be Hustling Everyday
Writing classes and language classes. We're not going to lie, your day will be looking super full, you'll be getting bang for your buck for sure! The good part is that you'll have afternoons and evenings free with your new friends.
Your mentors are the best in the industry, some of them having worked with VICE Australia, The ABC, Culture Trip and our very own Stoke Travel to name a few. By the time the workshops are through, you'll be more comfortable pitching to an editor, writing in Global Hobo's tone of voice, and your editing and story narrative skills will have improved. By the end of the trip, you will have become a published writer.
Strangers Become Family
Something amazing happens when a bunch of young and reckless people travel together. Being thrown headfirst into this big scary world can be daunting, and when you fall head first together, it's a bonding experience you will take with you for the rest of your life.
I did the Tokyo internship in 2017, and we still have our original group chats going strong. The people you meet will change you, whether you realize it or not. Get ready for a whole lot of soul searching, 'finding yourself" and all that other crap.
You Learn To Rely On Yourself
You miss your flight, you lose your passport, you get locked out of your bank and it takes them a week and a half to send you the pin code (I'm still salty about it). Point is, you'll experience all kinds of setbacks during your travels, and you'll learn how to deal with it without having a panic attack. Shit happens, you keep calm, you fix it, learn from it and move on.
You'll Get a Damn Good Feeding
Wherever you choose to travel, the food in each country will challenge your tastebuds and maybe send you out of your comfort zone. For Japan, the Okonomiyaki bar, where you can make it yourself on the makeshift grill, is a great way to bond with your new roomies.
Or why not go to a tapas bar in Barcelona, order a giant paella and try some of the finest wine in Spain. In Bali, you'll have the best nasi goreng of your life, share it over some cheap and potent cocktails and you've got yourself a good night!
You'll Learn How To Be Alone But Not Lonely
Don't let the thought of travelling alone stop you!  A lot of the interns have never travelled alone, but you'll meet your sick new roomies and find out that they're amazing, and wonder what all the worry was about.
Travelling alone is liberating, scary, incredible, and you learn so much about yourself and how you handle tricky situations. For example, my phone died on my first day on the way to my writing workshop so I had no idea where I was going. But did I panic? Absolutely. I used the very little Japanese I knew to ask the locals and figure out Tokyo's confusing and insane train stations. After three wrong trains later,  I showed up to class 2 hours late and everyone was leaving. But I was pretty proud of myself for getting there on my own, with only two mental breakdowns.
Your resume is going to be THE SHIT
It's no secret that internships look great on resumes, but with Global Hobo you get a competitive edge. It shows you've left your hometown, your safe bubble and lived in a different country with different customs. Employers will recognise the skill of learning a new language, the importance of problem-solving skills and that you can easily adapt to new environments. Not to mention they'll see you were taught by the best mentors around, and be blown away by your media industry knowledge!
Two years ago I completed my Global Hobo internship, and since then I've become a confident freelance writer, have started my own website and have gotten a writing job with Stoke Travel, just because I had Global Hobo on my resume.
You decide what you get out of this experience, but I promise that if you really want to make it into the travel writing industry, your first step should be with us.
Apply now and join us in Spain for a life-changing summer of friends, travel and writing!