Contact Us
We're here to help, so hit us on any of the channels below or scroll on down for the contact form.
Email
BARCELONA BOATS Email
san sebastian surf Email
Phone
WhatsApp
BARCELONA BOATS WhatsApp
SAN SEBASTIAN SURF HOUSE WhatsApp
Social
Barcelona: A Newbie's First Impressions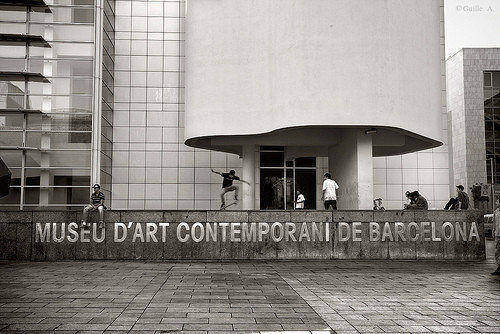 It's muy grande
No skyscrapers, but endlessly sprawling. Getting around is like navigating a maze (occasionally dipping in and out of Las Ramblas, if you fancy walking incredibly slowly and being offered "something" on each street corner). No open spaces, which only adds to the vibrant charm. You try and remember landmarks but there are so many half-pipe bars, churches, museos, cafeterias, restaurantes y pastelerias it's hard to keep track. At least that's what I claim when my housemates ask why it takes me four hours to go to the supermarket…
It's not too cold
Living next to the Mediterranean pays off. Although you're not going to be sunbaking in November, you don't need much more than a jacket for your morning walk to work.  
It's expensive
Having spent the last six months in a small country town it was a bit of a shock to pay €2.20 for a coffee, when I could've had my coffee, a tostada con aceite y zumo de naranja all for that same price back in Jerez.
Great Nightlife
Mucho mucho mucho places to go out. Haven't been to many yet. Coco Vail beer hall is a great place to start your night. Take a shot on arrival, challenge the Americans at beer pong, then regain your pride playing Jenga – just don't get overexcited and rip a side block out way too hard, flinging it into the faces of the people that you, the newbie, are supposed to be making friends with (the tower didn't fall though). After this, head to Sutton, a great nightclub for those who want to hit the dancefloor but terrible if you're lazy or have got sore feet (unless you are a VIP, you don't have access to the seated area).
Surf
It's the only major Old World city that has any waves, but compared to Sydney or Los Angeles you might be a little disappointed. Haven't surfed yet but it seems to get good waves sometimes. Apparently due to the lack of tidal movement in the Mediterranean, when it's pumping (which does sometimes happen) it stays on (until the short range wind swell disappears). By no means world class, but don't rule it out of your "cities I could live in list". And if you get desperate you're not far from Pais Vasco y Francia.
Skate
The city centre is crowded as fuck so it's tricky to "cruise" around at rush hour, but Barcelona is something of a Skate Mecca. If you know where to go the possibilities are endless. Renowned spots include Macba, Desiguals and many more.
People
For what my limited experience is worth la gente are friendlier than I had been led to believe. People say that Barcelona is the Paris of Spain, but I'm not so sure. All the locals I've talked to so far have happily put up with my guiri accent and talked to me in Spanish. When they start a conversation in English it's normally to be nice, and not necessarily an insult to your Spanish ability (although if you're really shit don't rule it out).