Contact Us
We're here to help, so hit us on any of the channels below or scroll on down for the contact form.
Email
BARCELONA BOATS Email
san sebastian surf Email
Phone
WhatsApp
BARCELONA BOATS WhatsApp
SAN SEBASTIAN SURF HOUSE WhatsApp
Social
Las Fallas Checklist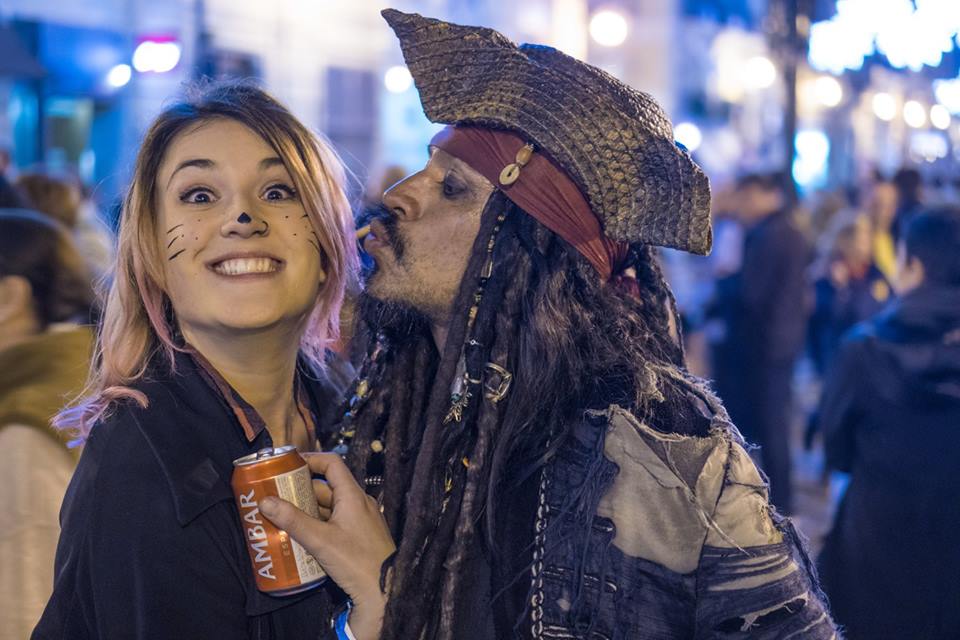 The days of waiting are almost over for Valencia's largest festival, Las Fallas. Before you know it, it will be La Crema (the day of the burning) and everyone will be dancing in the streets with sangria flowing through their veins and all their pyromaniac fantasies coming true. From the authentic paella to the 8am fire poppers to get you off your hungover ass, this one of a kind spanish fiesta will be one to remember (or not depending on how much sangria you consume). Before you head off to the fiery land, we wanted to make a list of things to help you have a literal lit af time.
Ear Plugs
…if you want to be a little bitch. This is a festival where the noise has no limit, the nights truly never end, and a cute little three year old with a small "little" firework could actually be the most dangerous thing you've encountered in months.
Sneakers
Sure, trying to run full speed in flip flops while simultaneously trying to dodge a firework you just set off is humorous for the rest of us, and it just might even help us gain followers from the video we upload of you, we're not sure if it's in your best interest. But hey, by all means be our guest, we won't not laugh at you.
Form Fitting Clothes
This seems a bit off, but you'll be thanking us when your scarf doesn't accidently catch fire and all of sudden you're up in flames just like the fallas and ninots that are crashing to the ground as you were trying to Snapchat them to your friends back home.
Your Mates
There's something about chugging sangria, dancing, and zigzagging your way through a crowd of thousands of people from all over the world at 3AM with the best group of belligerent bastards that you could ask for. If you've taken it upon yourself to do your own self-fulfilling, soul seeking, solo traveling but are trying to party like you never have (or remember) don't be afraid to join our crew of like minded miscreants for this fiesta of a lifetime.
Cash For Paella  
Seriously, Las Fallas festival aside, get the fucken paella in Valencia. Take a quick break from inhaling sangria to give your system enough of a reload to get you through the entire night and into the morning. Valencia is the birthplace of paella valenciana and one would be a fool not to give this authentic dish a try. So don't be a damn fool.
Condoms
After a weird, freaky, and liquored up night one can only try and take the necessary steps to avoid having to give up 18 years of your own freedom to care of a little bastard. Be weird, be safe, and most importantly, be sure to not produce any fallas babies.
Don't just take our word for it, come check out this lit af experience for yourself.