Contact Us
We're here to help, so hit us on any of the channels below or scroll on down for the contact form.
Email
BARCELONA BOATS Email
san sebastian surf Email
Phone
WhatsApp
BARCELONA BOATS WhatsApp
SAN SEBASTIAN SURF HOUSE WhatsApp
Social
Roaming Around the World | San Vino
Uncategorized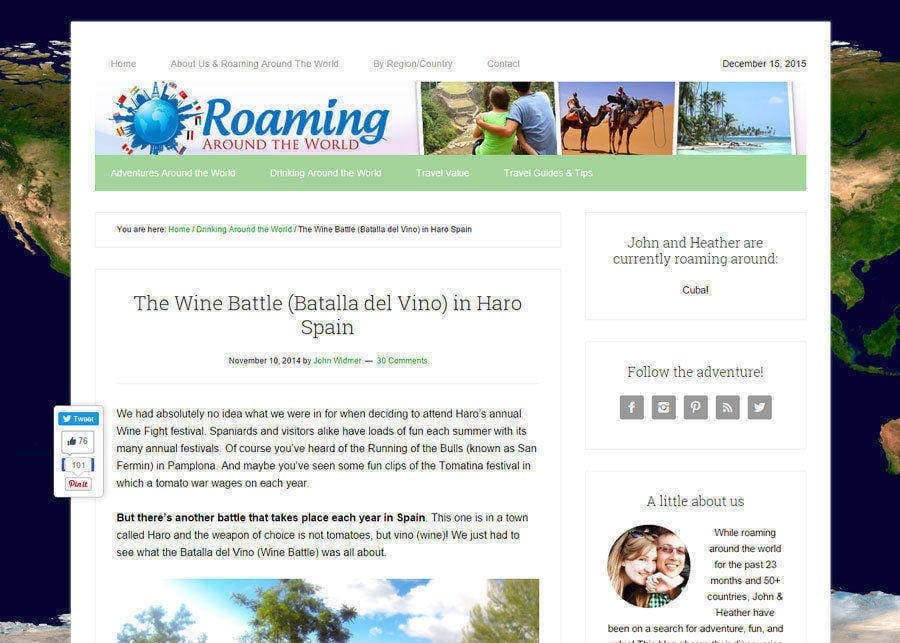 Roaming around the world is a fan of San Vino! Are you?
That's when we discovered that the best bet for San Vino was to go with a company called Stoke Travel who organizes an all inclusive camping trip to the Wine Fight! Stoke Travel's 2016 Wine Battle trip starts at €130 per person based on double occupancy. The trip included tent, sleeping bags, 2 breakfasts, one dinner, boxed wine for the fight, and for an extra €30 – all you can drink Sangria and kegged Heineken, which all flows plentifully non stop. This trip plus roundtrip transportation from San Sebastian to Haro runs €150. From Barcelona its a total of €185.
For all that is included when camping at the wine fight, we thought it was a really good value, particularly when considering the lack of any other reasonable accommodation. And while camping can be fun, it can also be a pain-in-the-ass, so we loved the fact that they take all the hassle out of it by setting up your tent, breaking it down, and even cooking up a few meals. Basically all you need to do is show up, grab a drink and make some friends. And its a really good fun-loving crowd of people that come with Stoke to the Haro Wine Fight!
Camping tents at Wine Battle
When we first got on the bus in San Sebastian, we overheard someone talking about the Stoke Travel say "They're not the most professional company, but they're a shit load of fun!" We wholeheartedly agree with that. They certainly know how to throw a party! Everything went off without a hitch, we give them a good review and wouldn't hesitate to book with them again if returning to the wine fight. Updated info for the 2016 Wine Battle can be found on Stoke Travel's website.
http://www.roamingaroundtheworld.com/haro-wine-battle-batalla-del-vino/