Contact Us
We're here to help, so hit us on any of the channels below or scroll on down for the contact form.
Email
BARCELONA BOATS Email
san sebastian surf Email
Phone
WhatsApp
BARCELONA BOATS WhatsApp
SAN SEBASTIAN SURF HOUSE WhatsApp
Social
Stoke Travel announces more bad reviews and good times well into 2021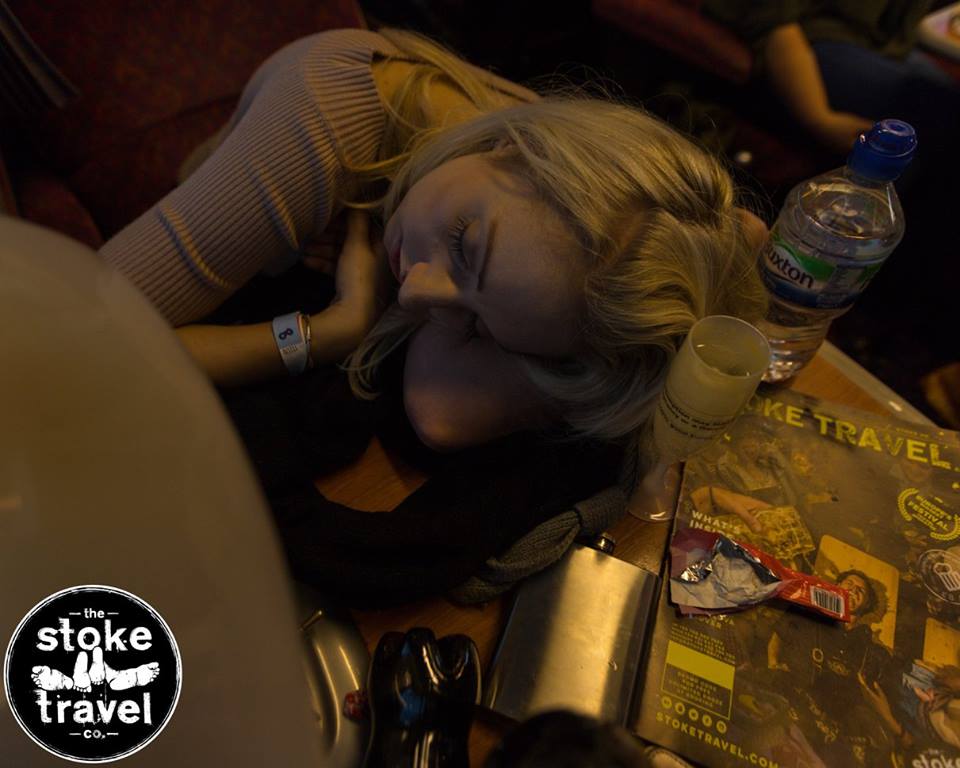 Studies show that the worse the reviews the better the time had by the majority of punters
2019 was a great year for Stoke Travel and all the new and returning Stokies who joined us for the fun. While the vast majority of you had the best time ever, a vocal minority had a bummer and let the internet know through the art of leaving bad reviews. Reviews like, It was raining and my bus was 15 minutes late, worst travel company ever. Yeah, sorry about the all-you-can-drink €10 open bar and the hot, cooked breakfasts, air mattresses and piles of hot guys and mega babes from all over the world, next time we'll try and put a stop to precipitation, Deborah. 
Now with the new year coming and going, we've had much time to ponder our approach into the future and have made the resolution to remain steadfast in our commitment to be a bastion of bad decisions and good times this year. Citing the previous years' cavalcade of chaos, fuck ups and overwhelmingly good times, Stoke Travel have vowed to stay just the way you like us into 2019 and beyond.
"We never got into this business to be good guys," explains Stoke Travel's JT. "Everybody has too many do-gooders already in their lives — from family members, to religious leaders and high school guidance counselors. We want to be the good time guys, the let's-have-fun-at-all-costs gang who often act irresponsibly, take risks, and break rules, because that's where you find the really great stuff."
Since its inception way back in 2005, Stoke Travel has provided a platform for travellers from all walks of life to have the best times imaginable, to lose all their inhibitions and land themselves in all sorts of tricky, exciting situations.
"It's not really our fault," continues JT, "we just let people do what they want, and nine times out of ten what they want is to act like carefree, hedonistic savages. I mean, we don't necessarily encourage them to drink so much that they piss their pants, but we do open the bar and definitely won't judge them when they do."
In many regards Stoke Travel has acted as a sort of petri dish through which amateur anthropologists can witness humanity stripped of social conventions, almost viewing people in a sort of modern, primordial state.
"You should hear the grunting and groaning that comes out of our tent cities — and at any time of the day! It sometimes sounds like a tribe of neanderthals found their way into a chicken farm. I mean, i'm sure they're having a good time and all, but the guttural symphony that slinks out of those nylon pleasure domes is sometimes a bit confronting."
All these things have led to some dorks leaving nasty Stoke Travel reviews around the internet.
"There are some people who just can't handle the heat. Some who aren't cut out to have no-holds-barred good times. They get all sad about bad weather and warmish beer, forgetting that if they drink enough of that beer the bad weather won't matter anymore. That's not to say that there aren't some legitimate complaints, but we've always been of the opinion that you can have a damn great time no matter what happens if you really want to."
And Stoke Travel will continue to run on that ethos. The way we see it, our lives are filled with too many rules, too many people judging us for just wanting to make the most on our one and only spin around the solar system on this crazy rock, and that's why Stoke Travel vows to continue creating judgement-free spaces into 2018 and beyond — and if that's irresponsible then so be it. The world's already too full of puritans and wowsers, why would you want your travel company to also be a bunch of life-restricting dorks? Stoke Travel will continue to be a place where you can come and do whatever you damn-well want.
Are you ready to join in the most excellent fun? Are you looking forward to making an absolute monster of yourself? Will you join us in not giving a flying fuck in 2021? Maybe a Stoke Travel trip is for you. And because you made it through this article and still want to book with us we're going to give you a free open bar at and Stoke trip with the promo code FREEBOOZE4U. Enjoy!