Contact Us
We're here to help, so hit us on any of the channels below or scroll on down for the contact form.
Email
BARCELONA BOATS Email
san sebastian surf Email
Phone
WhatsApp
BARCELONA BOATS WhatsApp
SAN SEBASTIAN SURF HOUSE WhatsApp
Social
The Dictionary Hostel | Passport
Uncategorized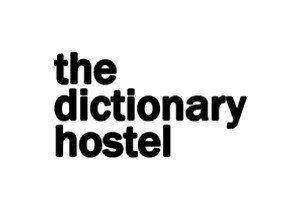 The Dictionary Hostel is a fan of the Stoke Passport! Are you?
Hello The Dictionary Hostel readers. Quick update: So we're already in a pretty hip and happening place. Shoreditch is no ordinary neighbourhood. Every night out is different and unique.
Last week, I found myself down the pub, imbibing my third pint on an empty stomach because I have dinner plans and they won't be ruined. Unfortunately, this means my tolerance is not at it's peak and already I'm feeling the effects of the gaseous golden liquid. I've stumbled across a shaggy blonde Australian and we've tripped into a full-on debate. He's a traveler, worldly, waxes lyrical about the beauty of Italian alcoves and the heated intensity and frivolity of a Barcelona night out. I'm firmly holding my ground on the Britain is better front…or not so much Britain, but at least our little piece of it, our beloved Shoreditch.
"I've never had a better night out than one in this very pub surrounded by my mates with good vibes and good music," a point well made I think to myself, despite my slight slur and spit at the end of the sentence.
"Okay, so take that experience, put you and your mates and your beer in a massive beer hall in Munich surrounded by Germans dressed up to the nines, boobs everywhere, beer everywhere, bands onstage kicking out the tunes. The atmosphere is electric. That is Oktoberfest. It's your favourite thing times a thousand."
Damn.
"Okay, well where else in the world can you have loads of little bars and studios and rooms and pavements littered with local musicians and artists just doing what they love for all to enjoy?" My voice is raising a little. Nowhere is where.
You want to read more? Check this out!
http://thedictionaryhostel.com/free-beer-and-sangria-huh/