Contact Us
We're here to help, so hit us on any of the channels below or scroll on down for the contact form.
Email
BARCELONA BOATS Email
san sebastian surf Email
Phone
WhatsApp
BARCELONA BOATS WhatsApp
SAN SEBASTIAN SURF HOUSE WhatsApp
Social
The Ultimate Saint Patrick's Day Plan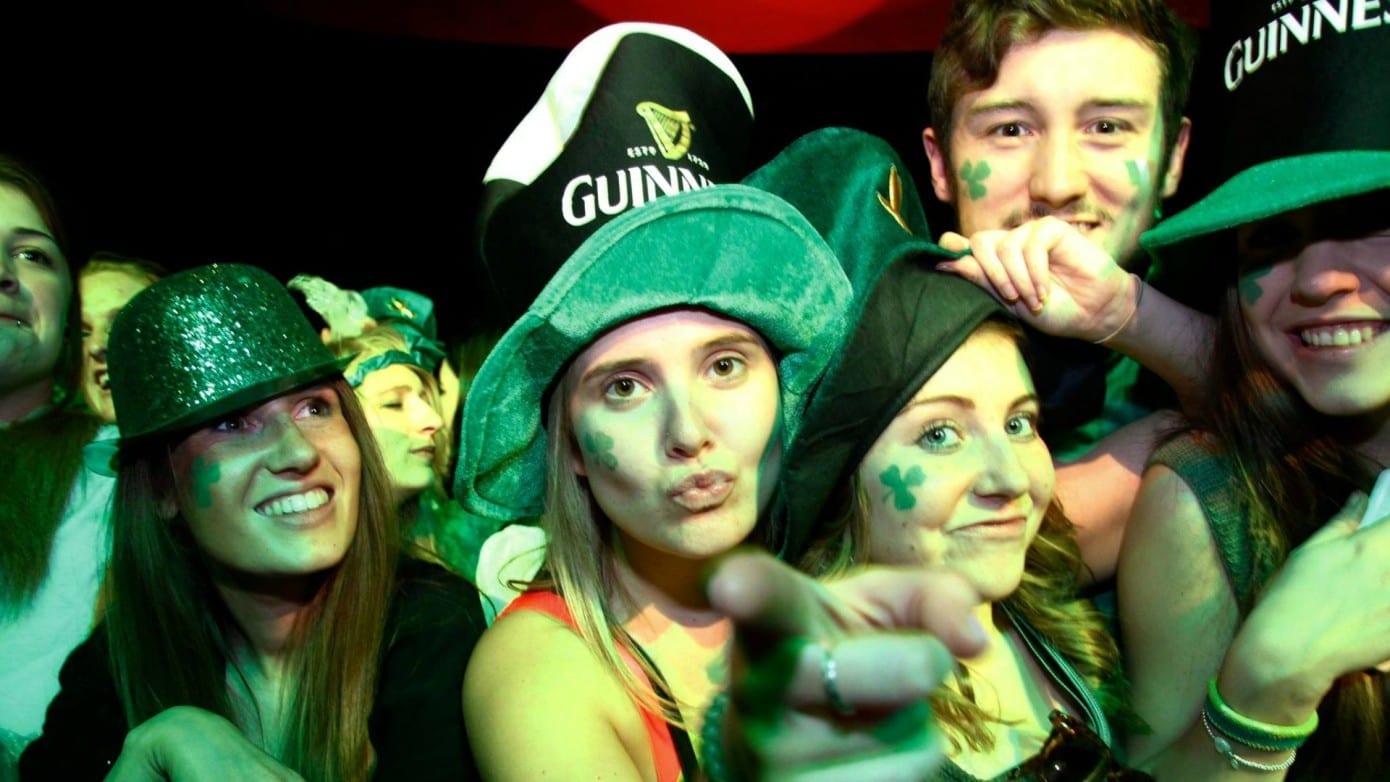 Saint Patrick's Day is this weekend, and is there a better plan than celebrating the world's most widely celebrated party day at its spiritual and geographical epicentre? We think not. That's why this St Paddy's we're heading up to the Emerald Isle and celebrating the day the little green man chased away all the snakes (we think that's what it's about) right in the belly of all things Irish.
That's right, we'll be spending Saint Patrick's Day in Ireland, and because we're Stoke Travel we figured, why not make a weekend of it? So here's how we're going to do it:
On Friday the 16th of March we're going to meet up in Kilkenny, the party capital of Ireland and home and namesake of its other famous beer, where we'll set up headquarters for the weekend (conveniently located between Dublin and Cork airports). That night we'll do a bar crawl, put our green garb to the test, warm up with some Irish whisky for the next few days of mayhem, and maybe get some rest.
Today's the day. Saturday is when we wear green and have Guinness for breakfast, or at least Baileys with your coffee. Today's St Pat's Day and we're making our way into Dublin city centre to watch the famous parade, party with the locals and then see the sights and visit the famous bars and pubs. We'll finish the party back in Kilkenny because it makes for an easier stumble home when the Irish spirit is coursing through your veins.
Sundays should be taken easily – Sundays with post-St Pat's Irish whisky hangovers doubly so – and we're going to wake up slow and take some time seeing the sights. That afternoon we'll be doing a late lunch/early dinner with all the Irish favourites, as well as a Guinness and Irish spirits tour. If you want to, we can hit the town one more time, why not?
And that's the plan. Three nights of living the hedonistic Irish dream, three nights and their days of getting into the St Paddy's spirit and enjoying Ireland's stereotypes. We know we're not giving you much time to plan this trip, but we've already got everything covered, all you need to do is show up and join the crew for some good craic, whatever that means.
This is the world's most widely celebrated party, and if you're in the position to enjoy it right where it began, you'd be mad not to. We've got some spaces still available, so grab your finest green party shirts and get to booking.