Contact Us
We're here to help, so hit us on any of the channels below or scroll on down for the contact form.
Email
BARCELONA BOATS Email
san sebastian surf Email
Phone
WhatsApp
BARCELONA BOATS WhatsApp
SAN SEBASTIAN SURF HOUSE WhatsApp
Social
UN Urges Global Move Towards Stoke Travel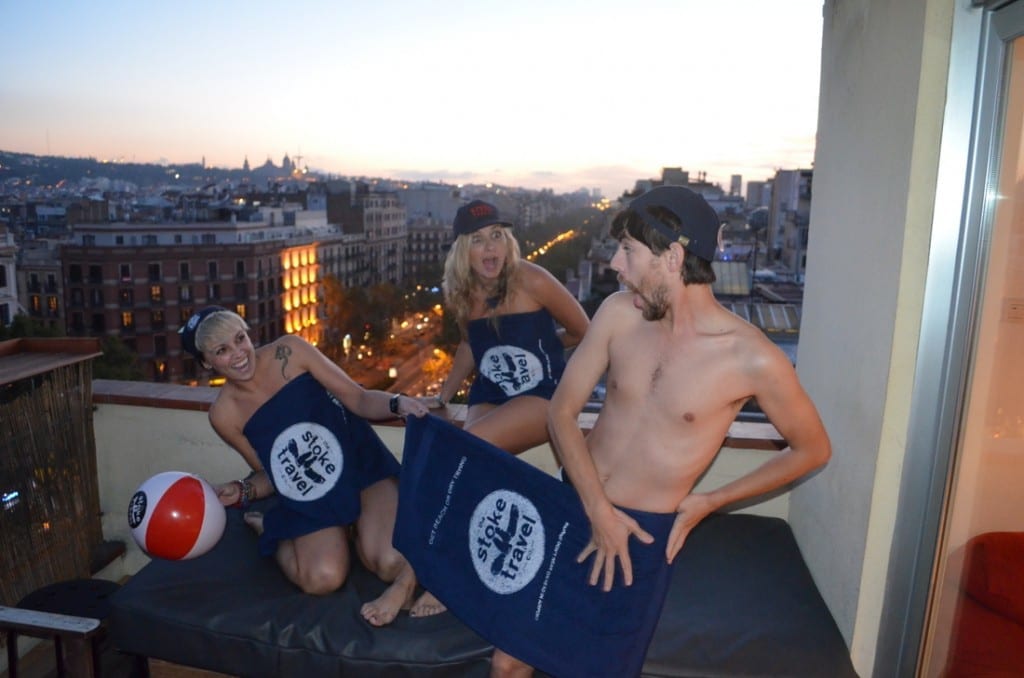 Lesser consumption of one-size-fit-all travel tours is necessary to save the world from the worst impacts of drunken lads on tour, UN report says.
James Booth
An airport in Stansted, London. The UN says "generic group travel tours" are on par with fossil fuel consumption because both rise rapidly with increased economic growth.
A global shift towards Stoke Travel is vital to save the world from insular thinking, parties that end before sunrise and having a shit time on holiday, a UN report said today.  
As the global tourist population surges towards a predicted 5.7 billion by 2020, western tastes for holidays rich in sex, sun and Sambuca must be considered alongside a desire for non-commital travel plans, says the report from United Nations Tourism Programme's (UNTP) international panel of sustainable tourism management.
What does this mean? Well instead of locking a bunch of horny millennials up on a bus and throwing away the key, travel companies ought to start offering more flexible travel packages, which allow spontaneous, open-minded young customers to experience the world as travellers, not tourists.
This is where Stoke Travel comes in, an unorthodox tour operator that realised some time ago the freedom to change your plans as you go (as well as unlimited beer and sangria), is what makes a legendary Euro trip.
Now we're just strange…
Professor Toby Paramour, author of the privately-funded aforementioned report (and CEO of Stoke Travel), said: "People want to see Europe their way – they don't want to be herded on and off busses and tied to an inflexible twenty-countries-in-two-weeks itinerary – but they do sometimes want to reap the benefits of group travel."
This recommendation may or may not have something to do with the release of a new and improved, soon-to-be infamous Stoke Travel Passport, which Professor Toby says  "allows you to create your own Euro trip while guaranteeing your place at the biggest and best festivals."
Our journalistic integrity compels us to point out that it most certainly does have something to do with it, but in no way does that take away from it's "awesomeness". Stoke Travel is more a family than a company, and the sooner you realise that the better your Euro trip will be (and the less of it you'll remember).
The report also points out that it's not just set-itineraries that need to be "decoupled" from the concept of group travel, it's also "one nation travel". What's that, you might ask? It's not quite as bad as Pauline Hanson, but it's where you travel with a group of people from your home country and largely stick to yourselves. Now there's nothing wrong with this, if that's what you want, but we're here to tell you there's a lot more fun to be had breaking down barriers between yourself and the insert-whatever-nationality-seems-exotic-and-erotic-to-you, over some good music and Sangria.
And the report's conclusion for customers? There are heaps of open-minded (and culturally different) travellers out there. You might find 'em on a bus, but if you don't then make sure your itinerary allows you to wander wherever your (probably literally) itchy feet take you. And if your interest in this type of travel tickles more than your tinea, check out the Stoke Trips today.