Contact Us
We're here to help, so hit us on any of the channels below or scroll on down for the contact form.
Email
BARCELONA BOATS Email
san sebastian surf Email
Phone
WhatsApp
BARCELONA BOATS WhatsApp
SAN SEBASTIAN SURF HOUSE WhatsApp
Social
IMPRESSIVE: Backpacker Ticks Europe Off Bucket List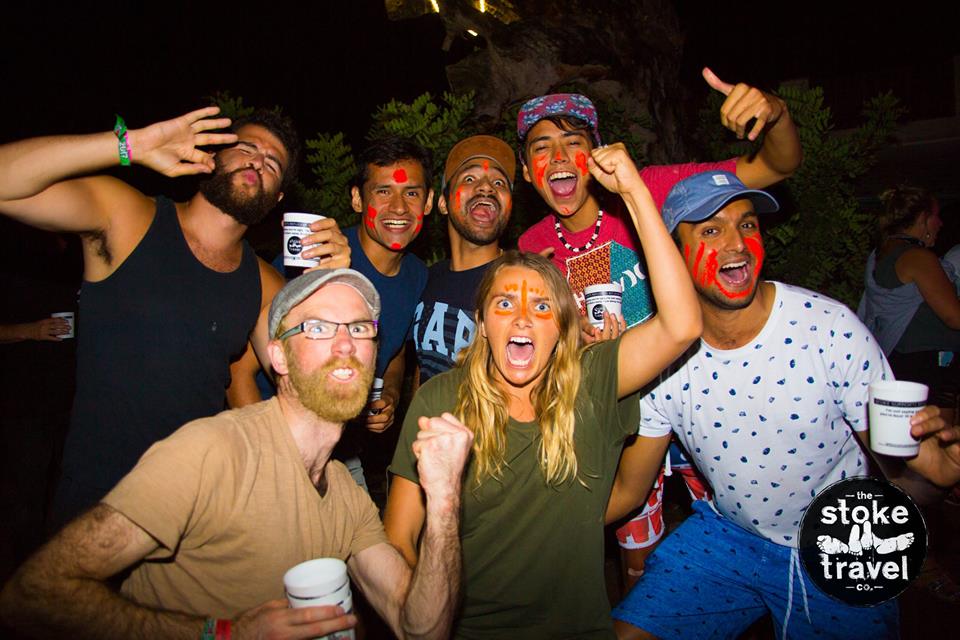 The crucible of Western civilisation done in under a month
Sam Livingstone, a 23-year-old Australian backpacker, has reportedly "done" Europe in a little under a month. The self-proclaimed traveller, who has previously only done continents closer to home, had always harboured a desire to visit the Old World.
"I just love travelling, I guess i've got a gypsy soul!", the young backpacker declared, referencing the sometimes derogatory term used to describe Europe's marginalised Roma minority communities. "I used to love going to Surfers Paradise as a kid, then I did Fiji and the US with my parents in my teens. As soon as I turned 18 I did Bali, Thailand, Singapore – basically Asia.
"But I've always wanted to do Europe. It was super high on my bucket list! Croatia, Paris, London. It's so good because there are so many countries together, so I could tick a bunch off my bucket list at once. Before Europe I'd only done like six countries, if you count a stopover in New Zealand, but in Europe I was able to add 14 more in a pretty short time! Now I can tell everyone that i've done 20 countries, it feels like I'm part of a pretty exclusive club of global adventurers."
Livingstone describes her final and definitive whirlwind tour of some of the world's most cultural rich destinations. "So first we did the Greek Islands, just Ios, which was a crazy party, but we did the important things and got some Insta' shots with the white walls. From there we did Italy – Rome, Pisa, Florence and Venice – and then caught the train to Paris. Did Paris for two days and then did London in three more, did Amsterdam overnight, then through Denmark to Sweden for two nights because a girlfriend is studying there. After that we did Berlin for a weekend, saw the wall and tried to get into Berghain, Vienna for a night and then did Switzerland in two days. Unfortunately after Switzerland we had to go through France again to get to Spain, so that was a bit of a waste, but we did two nights in Barcelona and then Portugal for three nights in Lagos. We flew from Lagos to Budapest, did that for a night, and then spent about a week on sail Croatia, so did that part of the world too. I wanted to do Prague but missed it, but I guess we did enough cities so how different could it be?"
Livingstone is dismissive of people who suggest that there's no way on earth she could possibly consider Europe, with its immense diversity in environment, culture, history and politics, done after only spending four weeks on the continent. "I knew what I needed to do and I did it. All those people saying that I should spend more time exploring places obviously haven't been to 20 countries and counting. I do cultural stuff too, like I spent an hour in the Louvre and we did some Gaudi shit in Barcelona."
Having completed the complex and varied continent Livingstone now has her sights on more exotic locations. "Well I've got two weeks free next year so I think i'm going to do South America and Mexico. I want to do Africa, but that takes too much time so I might wait until I've got a month free."
Do Europe with Stoke Travel, using our awesome Passport to tick four amazing festivals off your bucket list with just the one ticket.