Contact Us
---
Email
Phone
WhatsApp
Social
June 2016: Stoketoberfest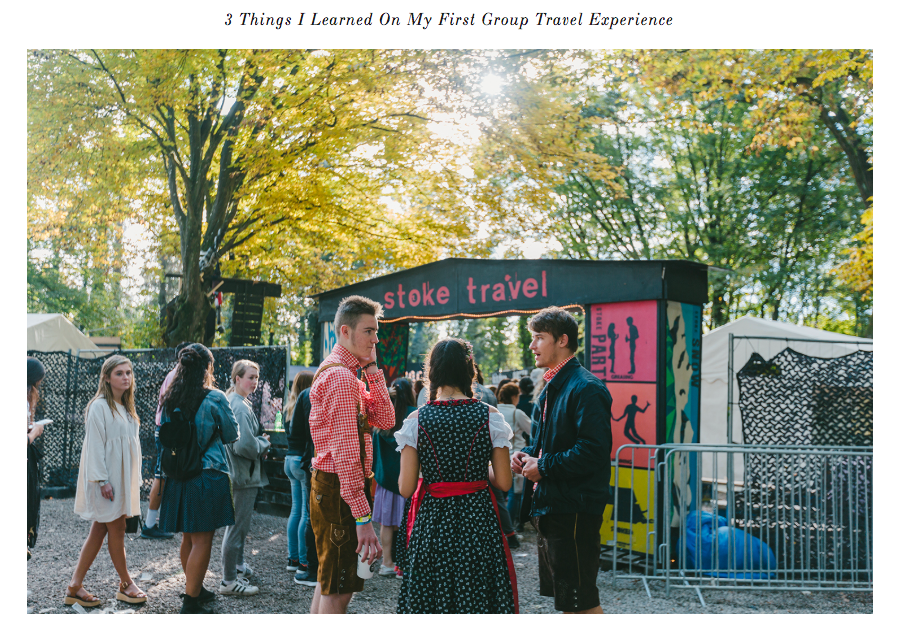 Stoketoberfest: a brief history
It was almost a decade ago that the weary Stoke caravan limped into a Munich campsite with delusions of festive grandeur, Stoketoberfest. The caravan was loaded with all kinds of vagabonds and miscreants, on the last leg of our first ever Rolling Circus, partied out, clad in the last of our filthy rags, with barely two euros to rub together.
Haggard and wretched…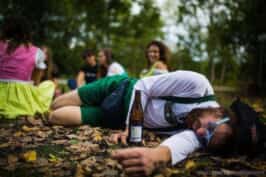 We unloaded the caravan and put together a makeshift camp – a bunch of tents and a fire pit, one head lamp between us, a few sleeping bags, maybe a mattress or two, some German sausages we'd picked up at a service station, and a crate of beer. The plan was to set up an Oktoberfest camp like none that had come before, Stoketoberfest, less accommodation than it would be an event, something that best emulated the hedonistic madness we'd perfected on our surf camps, and in Barcelona.
So in the mud we toiled in a dank and dark corner of a German campsite, and worked with what we had, and thus Stoketoberfest was born.
That first year we were nobodies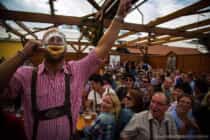 But boy did we have fun. Off the back of the fun we grew, from a couple of dozen a night to a couple of thousand; from being the new guys, the small guys, the brunt of bullying from other tour operators, to the big dogs. Out of that lifeless muddy corner of a Bavarian campsite grew a bright and crazy festival away from the festival, a madhouse for the temporarily insane, the field where dreams are made and plots are lost.
Stoketoberfest is more than just tents and teepees. It's where all of your new best friends are, it's an open bar and two cooked meals a day, daily entertainment and bands and dance parties. Stoketoberfest is a couple of thousand people having the times of their lives, a rage the likes of which you've never seen before, an outdoor knees up where you'll make beautiful friends from all over the world and maybe make out with them. For many of our guests, Stoketoberfest is more memorable than Oktoberfest. A special handful of revellers never make it in to the beer halls, opting to stay within the bizarre boundaries of our festive fiefdom.
From those crappy beginnings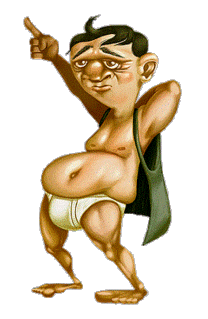 Stoketoberfest is no longer just another Oktoberfest accommodation option, it is now its own unique beast, a breathing, snorting, gyrating monster of a party for everybody from your little brother to your grandmother, whether you like beer or you don't (it really helps if you do).
This year is looking like it will be bigger and better than ever, can you really afford to miss out?
Check out our video from Stoketoberfest 2015!
Or come make friends with us on Facebook.
Stoke Travel – if you can't find the party, you must be the party.