Contact Us
We're here to help, so hit us on any of the channels below or scroll on down for the contact form.
Email
BARCELONA BOATS Email
san sebastian surf Email
Phone
WhatsApp
BARCELONA BOATS WhatsApp
SAN SEBASTIAN SURF HOUSE WhatsApp
Social
Just the Tip(s): Munich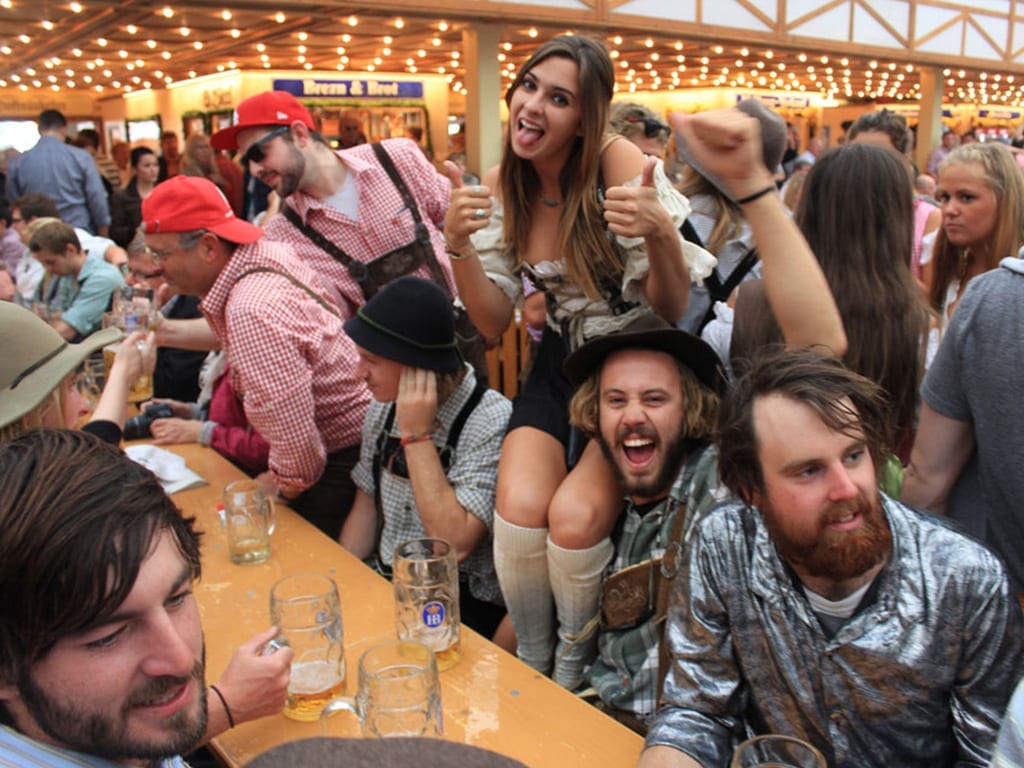 As we look back on Springfests past and reflect, misty-eyed, over the first festival of the Stoke Travel season, it's easy to forget that sometimes things don't go exactly according to plan.  We at Stoke want everybody to make the most of their festival and keep disappointments to a minimum. In our many years of experience getting people shitfaced and sending them off into Munich's beer halls, we've seen it all – good and bad.  So in the spirit of giving, here's a list of nifty tips and tricks compiled from the mistakes of others. They fucked up so you don't have to.
Know how to get home
Okay, this one seems pretty basic, but it never ceases to amaze us how often people follow a crowd into the beer halls, only to realize several hours and liters later that they have no idea where home is.  Like helpless, drunken babes in the woods they wander, some for hours. If you need to, write the directions down. Make a mnemonic device. At the very least, remember the name of the campsite to tell a cab driver, because even the best days can take a sudden turn for the worse when facing the prospect of sleeping on a bench for the night.
Tip your bier frau
Let me preface this one with a fact: the bier fraus serving up liters at Munich's beer halls do not give one single shit about you.  Not one shit. They have more customers than they know what to do with, and unless you speak German, your interaction with these elusive creatures is going to be brief.  The best most of us can hope for is that we haven't somehow pissed off the gatekeepers of the golden nectar, and there are a couple easy ways to go about this. The first is to make sure you have a seat, because typically, only people at a table will get served.  The second is to always tip. Forget to toss a euro or two in for her trouble, and it very well might be the last time you see that alcohol angel.
Time your arrival
As I mentioned above, getting a beer in Munich's halls is nearly impossible if you're not sitting at a table.  People (tourists and locals alike) tend to stay for a while when they visit the festival, and so table space is valuable and coveted almost as much as beer itself.  Try to time your arrival to the beer halls with the natural cycle of guests. A couple hours before lunch is a good bet, as well as a few hours after. At Stoke, we like to head into town in the late afternoon/early evening, as the lunch crowd is leaving and the dinner crowd is starting to filter in.
Get comfortable in your clothes
Well, comfortable isn't exactly the right word.  Lederhosen and Dirndls aren't exactly the comfiest outfits in the world, and they take some getting used to.  Take our advice and pop those traditional bavarian beauties on a few hours before you go out.  Naturally, there's a few insider tips we've gathered, which we'll share with you now: If you're wearing lederhosen, be careful with your squatting.  And your bending. And possibly stepping up too suddenly. Nothing's quite as embarrassing (for you, hilarious for us) as taking a bow and splitting those tight leather pants right up the crotch.  Ladies, when you put your dirndls on, pay attention to how other (preferably German) women are wearing it. The sash on your apron also has a special significance to it, depending on where you tie it.  Left side means single, right side taken, and in the middle means virgin (which, let's not kid ourselves, you aren't).
ID
This is a quick one.  Bring your ID. Just do it.  You probably won't need it, but beer halls do check occasionally.  Better to have it and not need it than need it and have to come all the way home while your friends are busy drinking.
Go wild
That's what the festival is for! Don't be shy, scull that stein and hop up on the table for a rousing verse or two.  Shout, pound the table. Have another liter. Have another liter. Ride some carnival rides (Stoke is partial to the fun house).  Buy a giant schnitzel. You've come a long way to experience a German beer festival, so you might as well make the most of it. The locals will be right there with you, letting loose after several months of mild-mannered and efficient work.
We've got a long season ahead before Stoke rolls back into Campingplatz Obermenzing for the madness of Oktoberfest, so that means plenty of time to commit these to memory.  And also a fair bit of training in the finer arts of beer drinking.