Contact Us
We're here to help, so hit us on any of the channels below or scroll on down for the contact form.
Email
BARCELONA BOATS Email
san sebastian surf Email
Phone
WhatsApp
BARCELONA BOATS WhatsApp
SAN SEBASTIAN SURF HOUSE WhatsApp
Social
Stoke Travel Is Looking For Creative Interns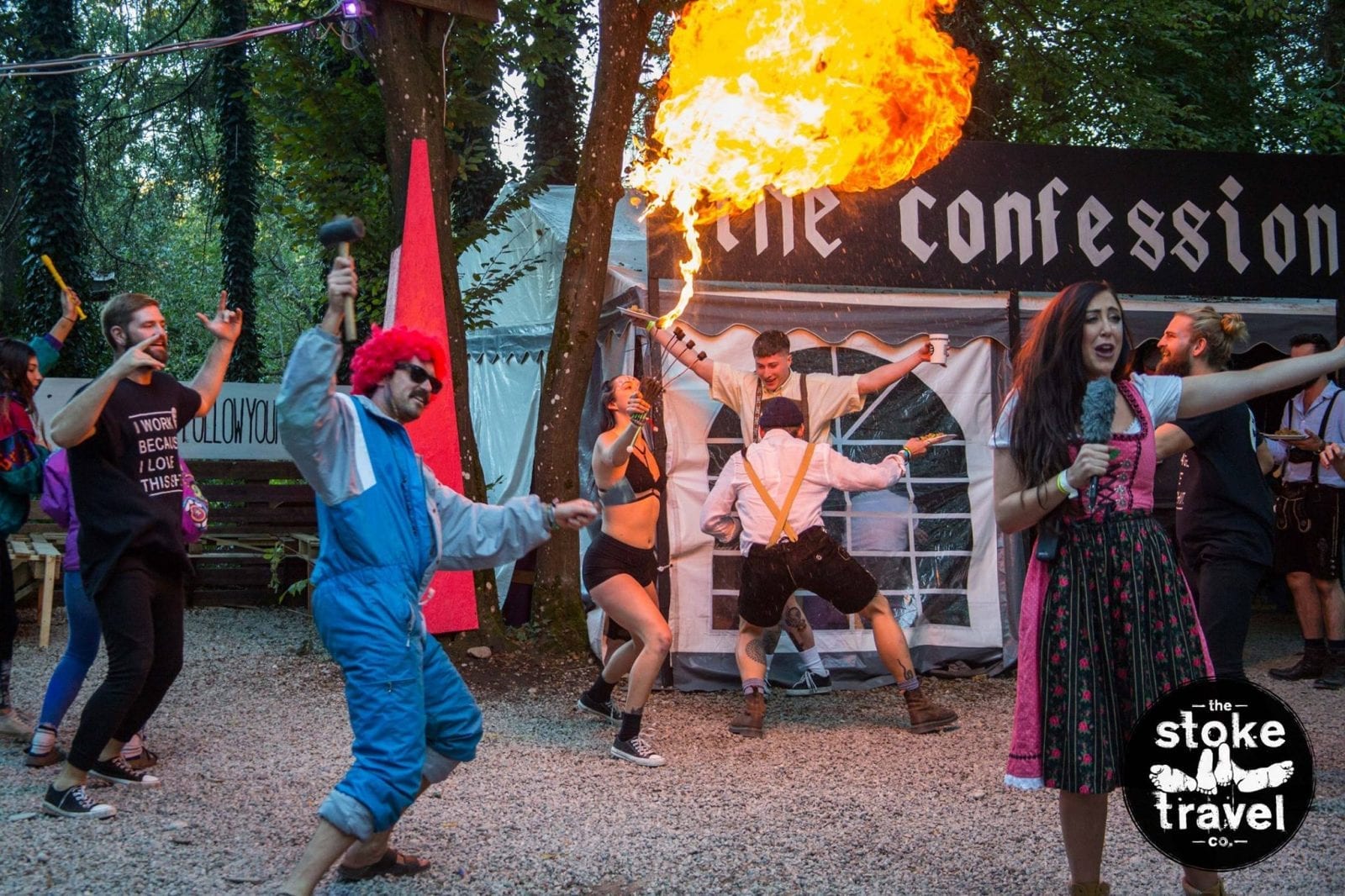 To live, laugh, love, pray, eat, drink and sometimes pass out in Barcelona
Have you got a passion for words? For the moving picture? For likes? Stoke Travel, Europe's — and maybe the world's — number one choice for festival travel and all-round questionable behaviour is looking for creative interns to join it's winter team.
We're ready to take on some new Stokies, to teach what we know and learn some things from you too. We're a young, vibrant and creative company that definitely knows a few things about the work/life balance (we've got an open bar in our office, for heck's sake), and we see the value in having fresh faces and new ideas around the office at all times.
We're looking for…
Keyboard jockeys
Our content writing internships offer practical experience and university credit to talented junior writers. You'll be working with an experienced print and online editor and working on creating written content about Stoke Travel trips, travelling in general, and pretty much anything you want to write about. You'll be an integral part of our online marketing strategy and create collections of words that boost Stoke Travel SEO, online branding content through the Stokepedia blog and informative content for our backpackers' guide to Europe. You'll also participate in the scripting, production, and perhaps starring in some of Stoke Travel's amazing videos.
You: passion for reading and writing, an avid storyteller, are interested in the correct use of semicolons
We: will build you into a lean, mean content making machine and send you on as many Stoke Travel trips as we can
Junior Video Editor
Are you a director in waiting? Do you have one of those eyes that sees beauty in light when everybody else simply sees 4pm? Are you at your happiest sitting in front of your favourite editing program making sure the cuts are perfect down to the millisecond? Do you have huge ideas for film and video projects that are looking for somewhere to be born? Stoke Travel is committed to putting out as much high-quality moving-picture storytelling as we can, from our hero product videos, to our online guides and social media live streams. We're looking for somebody to help the team, learn the craft, and have a tonne of fun along the way.
You: want to make videos
We: want to help you
Social Media Intern
Do you live for the meme? Are you happiest getting likes? Can you tell the difference between Instagram feed content and content destined for the story? Why we should use Pinterest? Is there any point in using Facebook? And how can we go viral from time to time? This is a great opportunity for an engaged social media user to get experience with a company that relies heavily on the platforms, and is always looking for new ways to engage with our audience. We need your help in making us famous, and maybe along the way get yourself a few more likes.
You: live inside your phone
We: won't get mad when you spend most of your work day on your phone
University credit for all internships, ongoing positions offered to the cream of the crop, free Stoke Travel while you're with us, staff parties almost seven nights a week, and the chance to explore Barcelona while building on your CV and experience and, above all, having as much fun as you humanly, or inhumanly, can.
Message gravy@stoketravel.com if you're even slightly curious about any of the positions (or some positions that maybe we haven't even considered yet).
---
Tagged with: alcohol, Backpacker, Barcelona, Europe, Stoke Travel, backpacking