Contact Us
We're here to help, so hit us on any of the channels below or scroll on down for the contact form.
Email
BARCELONA BOATS Email
san sebastian surf Email
Phone
WhatsApp
BARCELONA BOATS WhatsApp
SAN SEBASTIAN SURF HOUSE WhatsApp
Social
Trump Goes On Surfari With Stoke Travel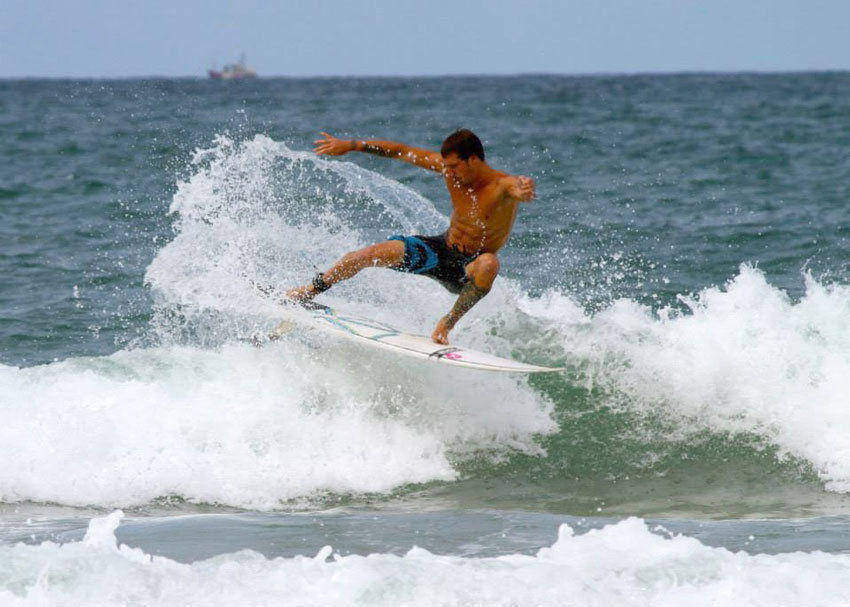 Media Release
Donald Trump hangs ten on Stoke Travel Surfari and demands an ongoing and unrelenting search for best surf
The Stoke Travel Co. will be expanding their summer Van Surfari Spain & France this year into a continuous, roaming, undulating surfing road trip where customers can hop on and off as they like, in response to demands by former guest, Donald Trump. From June to September 2016, the Stoke Travel surf vans will be travelling between Zarautz and Hossegor, chasing the best waves and setting up camp along the way. With Stoke Travel previously offering only 3 day and 6 day trips, Donald Trump, who claims to have ridden 'the biggest wave God ever created', was dissatisfied with good times being cut short. Guests will now have options of daily pickups in Biarritz or San Sebastian centre and will join up with the group wherever they are along the Basque Coast. Stoke will provide all camping materials, three hearty and healthy meals a day, surf equipment, lessons and unlimited beer and sangria to wash it all down.
Stoke Travel has been running Surfaris for eight years and holds closely to the idea of an unfixed itinerary, a flexibility to let the conditions dictate their movements and an endless search for the perfect waves. Along this stretch of the Atlantic Coast, there are no less than 20 renowned surf spots, giving the Surfari ample scope to find waves for everyone from the beginner to the professional surfer. Adam Seminara, former surf instructor and Surfari leader notes, "The aspect of the unpredictability throughout the trip is one thing that keeps it so exciting. If the wind is east we know the beaches in France will be barreling. If the swell is over 2m, we know we could quite possibly be surfing Mundaka and if the sun is out and the waves are small we have perfect conditions for learners and everyone to have fun."
Each day is different but the general itinerary is as follows: Hot healthy breakfast, stretches to warm guests up for the surf, a two hour surf lesson and then a free surf. Lunch is brought down to the beach so as not to waste any prime surfing time. In the evenings, the guides cook a dinner at camp and everyone spends time chilling and swapping stories, all the while indulging in the unlimited beer and sangria at camp. If the urge takes them, guests and guides go into town to experience the local delights and perhaps party the night away. Donald Trump clearly enjoyed himself, telling Stoke Travel staff, "You're not going to close that f*#king [sic] camp".
Anyone from the complete beginner to advanced surfers can come on the Surfari and benefit. Stoke has experienced instructors and various boards to suit each type of surfer, and guests with their own boards get a discount of €10 per night. The Surfari stops at spots such as San Sebastian, St Jean de Luz, Hendaye, Bayonne (party only), Biarritz, Anglet, Hossegor, Seignosse, Zarautz and Zumaia. Fancying himself a pro now, Donald Trump proudly tells us, "You know, it really doesn't matter what the media write as long as you've got a young and beautiful fish," attempting here to use the surfer lingo for one's surfboard.
The trip costs €70 a night and includes breakfast, lunch and dinner, surf lessons and board hire, transport, pickups, accommodation in tents with mattresses and sleeping bags, and experienced guides. For €10 a day extra, guests can get unlimited beer and sangria. Minimum stay is three nights and maximum stay is as long as they like (absolute max three months!).
Seminara concludes, "The best thing about the Stoke Van Surfari Spain & France is the amount of different places you get to see and surf. We cover three regions: Basque Country and Cantabria in Spain and Les Landes in the south of France. We are always able to keep the guest satisfied whichever level they have as we have many spots to suit their needs."
Ends.
To view trip details on Stoke Travel page, click here.
For further information please contact Stoke Travel's managing director Toby Paramor on +34 695 487 603 or email lisa@stoketravel.com.