Contact Us
We're here to help, so hit us on any of the channels below or scroll on down for the contact form.
Email
BARCELONA BOATS Email
san sebastian surf Email
Phone
WhatsApp
BARCELONA BOATS WhatsApp
SAN SEBASTIAN SURF HOUSE WhatsApp
Social
Coming Out Of The Pandemic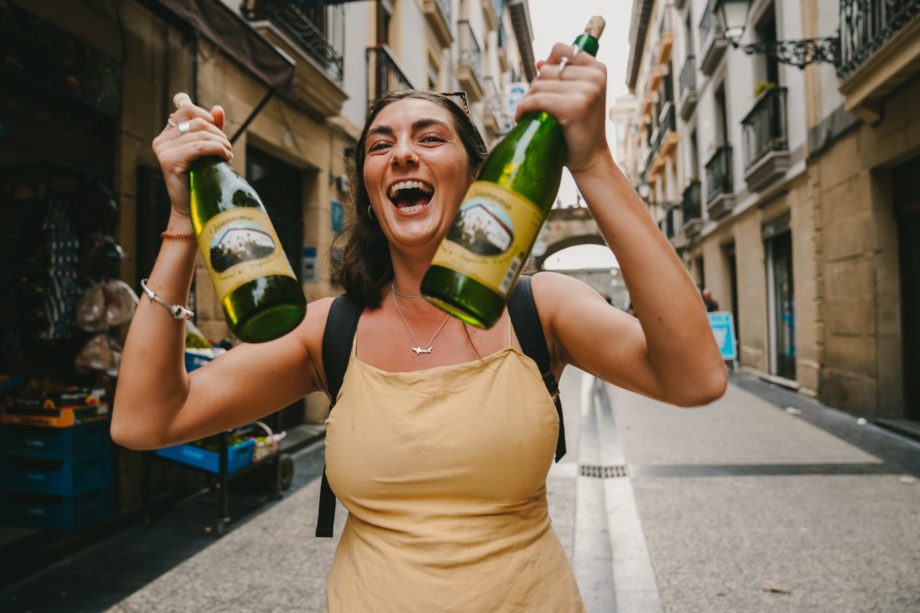 The "Roaring 20s" start in 2022!
Wasn't that a pile of bullshit? Coming seemingly out of nowhere in March 2020 (we were turned back from the Andorra border with a bus full of skiers and boarders and schnapps lovers right when the world locked down) and hanging around for FAR too long, the COVID-19 pandemic was a serious meddler in our grand plans to continue ruling the European youth party travel (how specific!) scene.

Some 700 days and counting of not being able to run our festival campsites. Of restrictions on movement and the gathering of people. Of partying. Of all things very integral to Stoke Travel's business model. Seven-fucking-hundred days of burning through our pathetic savings, of disappointing people who had trips booked with us, but most importantly 700 days of not hanging out with you legends and going to the world's wildest festivals, loosest destinations – of living a life of leisure and pleasure and partying all night and most of the day.
Seven hundred days where we have barely squeezed ONE drop out of the juice of life, let alone every last drop. 
But we're done with that, we're back and from where we're standing 2022 is looking RED HOT! We've just run two sold-out snow trips to Andorra with buses filled with absolute legends intent on challenging themselves on the slopes by day and in the bars by night (and by some of the day too). We'll be taking 1000+ partiers to Sitges for Carnival, which is at pre-pandemic levels. Ibiza is open again and so our Spring Break trip there over Easter will be the wildest one yet (and that's saying something). 
And our bookings to date for trips like Springfest, San Vino, the San Sebastian Surf House, San Fermin, La Tomatina, Barcelona Boat Parties, and the big mumma of them all, Oktoberfest, are all at unprecedented levels for this time of the year, as some of these events have been confirmed ON for the first time in two years, and travellers are scratching their itchy feet with our epic early bird deals*.
So for now, while the pandemic clears and travellers get their nerve to make bookings back we're going to hang onto the €1 deposit system for now. We know that it's still spooky out there and that some people might be hesitant about putting down a more significant deposit. That's cool, we understand and will keep our risk-free booking system going. We just want you to book a trip in 2022 travel with peace of mind, and we'd be honoured if you chose to book some trips with us.
Let's fuck shit up together this year. Let's squeeze every goddamn last drop out of every opportunity that presents itself to us. Now isn't the time to um and ah and make prudent decisions. In 2022 we act on impulse. We only do the things that please us. We leave the pandemic in our rearview mirror and immerse ourselves in some low down, dirty dionysian good times. 
Are you with us? 
*Don't tell accounts that we told ya, but the promo code for half-price Ultimate Oktoberfest packages (four nights for the price of two) is STOKETOBERFEST2022 and you can get our infamous open beer and sangria bar for FREE at Springfest with the promo code SPRINGBOOZE.