Contact Us
We're here to help, so hit us on any of the channels below or scroll on down for the contact form.
Email
BARCELONA BOATS Email
san sebastian surf Email
Phone
WhatsApp
BARCELONA BOATS WhatsApp
SAN SEBASTIAN SURF HOUSE WhatsApp
Social
Are You The Chosen One?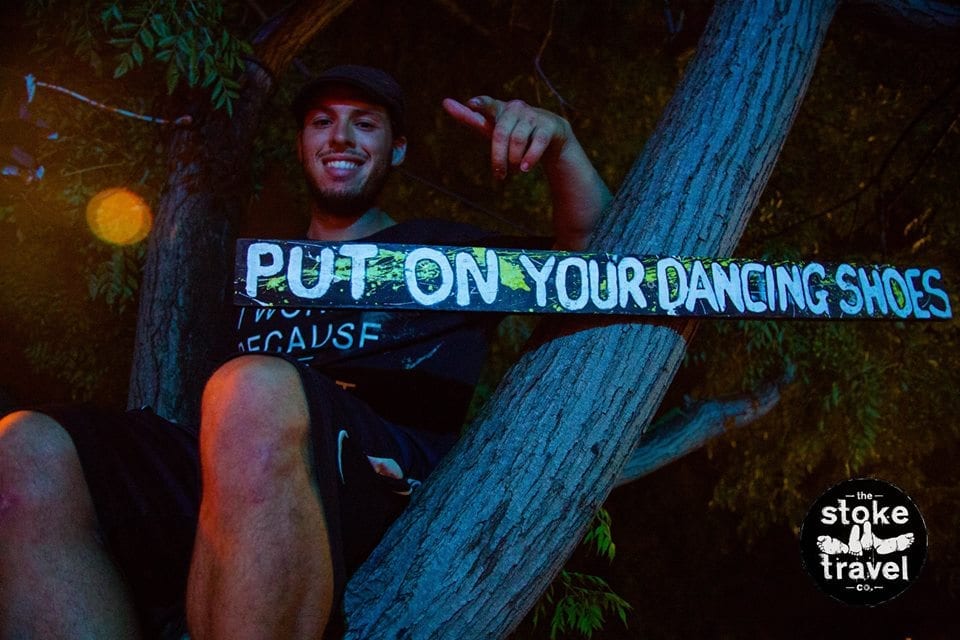 Do you want to travel with Stoke for an entire summer? Of course you can! But if you're the Chosen One you'll do it for free… read on, or read here.
Stoke Travel is on the hunt for the Chosen One again, somebody who will rise out of mediocrity and into the summer of their lives. Last year the Chosen One was our man Ryan, a New Jersey native with a degree in literature who had found himself working in construction. Ryno, as he was swiftly named, suited the Chosen One moniker to a tee. He was an enthusiastic, adventurous and easygoing traveller who was ready to jump out of his comfort zone and into a complete summer of Stoke Travel, and as a result he had an experience that couldn't possibly be more different to a summer of hard labour in New Jersey.
After such a success we had to launch the promotion again, and so for 2018 we are looking for not one Chosen One, but two. The Chosen Two, or Chosen Ones, whatever you want. The boots that Ryan left behind to fill are big, but so they should be – you've got to be a pretty special type of traveller to warrant an all-expenses paid trip to Europe. But like they say, to the Chosen Ones come great rewards, but do you have what it takes?
The basic requirement to being one of the Chosen Ones is to just be a regular old everyday you. We're not looking for the "Insta-famous" travellers of the world, nor are seeking grizzled adventurers. We want travellers, normal travellers, and we want to help you jump out of your comfort zone and into immense good times. Anybody could be the Chosen One, you've just gotta want it.
You also have to be adventurous. You have to be willing to do just about anything and wanting to do more than you've ever done in your life. You must be a yes person, the kind of travellers who's down to do whatever, especially if it looks like a good time. You can't really be timid, but if you are you have to be the kind of timid that sees the deep end as a solution.
We want travellers who are tough. Who aren't afraid to get their hands dirty especially in the furtherment of a good time. Stoke Travel's camps are legendary, but they are camps, so you have to be ok with sleeping in a tent. You also have to function on a hangover, because you'll be partying a lot and there are few days where you'll want to do nothing when there are so many adventures on offer.
You're going to want to brag. You'll have to share your adventures with your friends and family – and with the wider Stoke community. We want you to document your stay with us in words and videos and to then share those videos around. We want the world to see just how much fun you're having. To that end, you're going to need to be proficient in (read: addicted to) social media. Instagram, Facebook, Twitter, YouTube, some new shit we haven't even heard of yet. We want an expert bragger.
You need to be in Europe, or able to get here by the end of June. The prize is for an all expenses paid trip once you're here, from San Vino aka the Wine Fight, on the 28th of June, until the first weekend of Oktoberfest. You sort out your transport to Barcelona or San Sebastian/Bilbao before June 28th and from Munich around the 17th of September. We can chat about this. And where will you be going in between? Well here's the itinerary:
Wine Fight – San Sebastian Surf Camp – Running of the Bulls – Barcelona – Ibiza Beach Camp – La Tomatina – Oktoberfest
With plenty of day trips and side adventures on the way.
The other thing the Chosen One should possess is a passion, or skill, for blogging or videography. This will help you brag about your adventures across social media. When you make you application make sure these skills shine through. We're not looking for pros, although pro are more than welcome to apply, but skills will be looked upon favourably during the judging process.
That's about it. Are you ready to be one of the Chosen Ones? Are you excited to have the most fun humanly possible over the course of a summer? Then head over here to discover how to apply.