Contact Us
We're here to help, so hit us on any of the channels below or scroll on down for the contact form.
Email
BARCELONA BOATS Email
san sebastian surf Email
Phone
WhatsApp
BARCELONA BOATS WhatsApp
SAN SEBASTIAN SURF HOUSE WhatsApp
Social
Last Minute Things To Do Before The Euro Summer Begins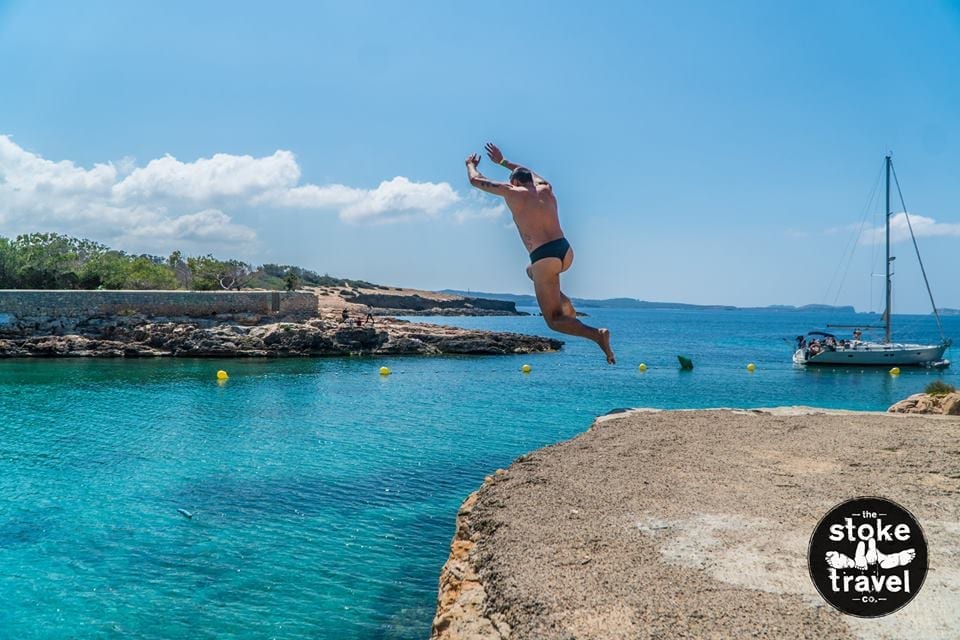 Euro summer is totally just around the corner, so close that you can almost lick it. Are you ready for an onslaught of F-U-N maximum fun? Maybe you think you are, but there's some housekeeping to take care of before the Euro summer good times roll in.
Get your passport in order
Does your Stoke Travel Passport have at least six months validity on it? Is it ready to be soaked in beer, sweat and fun? For the last few weeks leading up to your Euro summer try wearing your Stoke Travel Passport in an easy-to-access side holster or bumbag. Get adept at whipping it out when the going gets boring. The faster you can pull it out the faster you will be transported to good times. When you whip it out make the noise shwippang. Nice.
Clean your room
You don't want to return home after a summer of fun and sun to a room that has spent months festering into a sickening sick pit. Clean up your shit, organise your floordrobe so that your underwear and evening wear occupy different patches of parquetry. Spray deodorant on your bed sheets and make sure you leave the heater on so when you come home your bedroom's temperature resembles a balmy Ibiza night. Flick the light on and off and be transported to the club. Maybe take ecstasy with your mum. You're going to want to do all of these things in a clean room.
Brush up on your languages
This one is the easiest of them all. Basically every language on earth is simply English with an accent. Speak like the gold-digger wife from that tv show with the old guy and the gay couple to communicate with the Spanish, or like Speedy Gonzalez. To sound French just try and sound like you're saying, a poopy poopy poopy poo, when you talk. German is achieved by yelling and Italian is spoken with your hands. If you can't master the languages then just repeat what you're saying in English but loudly and slowly. The slower and louder you get, the easier it will be for them to understand. Eventually they will get it.  W-H-E-R-E I-S T-H-E W-I-N-E F-I-G-H-T?
Sort out your wardrobe
When you're in Europe it's super important to be HOT! On the inside and out, but the inside is kind of your bag to deal with, so we'll chip away at the out with you. Are you following our guide to working out? Good. Now, let's get you decked out in some delightful and dainty threads. Europe is famous for its fashion! The Croc wasn't invented here, but the design borrowed heavily from the Dutch clog, and no fashion-forward wardrobe is complete with a French beret. This year Eastern European fashions will be huge, like Adidas tracksuits and squatting while having a cigarette or a bottle of vodka. Your wardrobe should be Europe ready, and that means lots of Speedo variations for guys and girls, gold chains and a utilitarian overall, preferably in a waterproof material, something that won't be too distressed when it's relentlessly pounded with tomatoes.
Say goodbye to your loved ones
Say adios to the people that matter, mainly dogs and cats, mice, lizards, fish, birds and salamanders. Maybe your favourite barman, Geoff, and his delicious negronis. Say goodbye to your bong. Say goodbye, but say see you soon, too. Your human family members will want to say goodbye to you too, but they'll also want to give you annoying advice, like Don't eat the mushrooms in Amsterdam. If you like mushrooms and seeing around corners and having your entire perception of everything challenged, then eat the mushrooms in Amsterdam.
Stare at the clock
That's all that's left to do. Stare at the clock until you're late for your flight, and then rush to the airport and start your Euro summer of dreams completely freaked out. Enjoy and see you soon! Europe awaits!