Contact Us
We're here to help, so hit us on any of the channels below or scroll on down for the contact form.
Email
BARCELONA BOATS Email
san sebastian surf Email
Phone
WhatsApp
BARCELONA BOATS WhatsApp
SAN SEBASTIAN SURF HOUSE WhatsApp
Social
Stoke Travel Gets The Party Started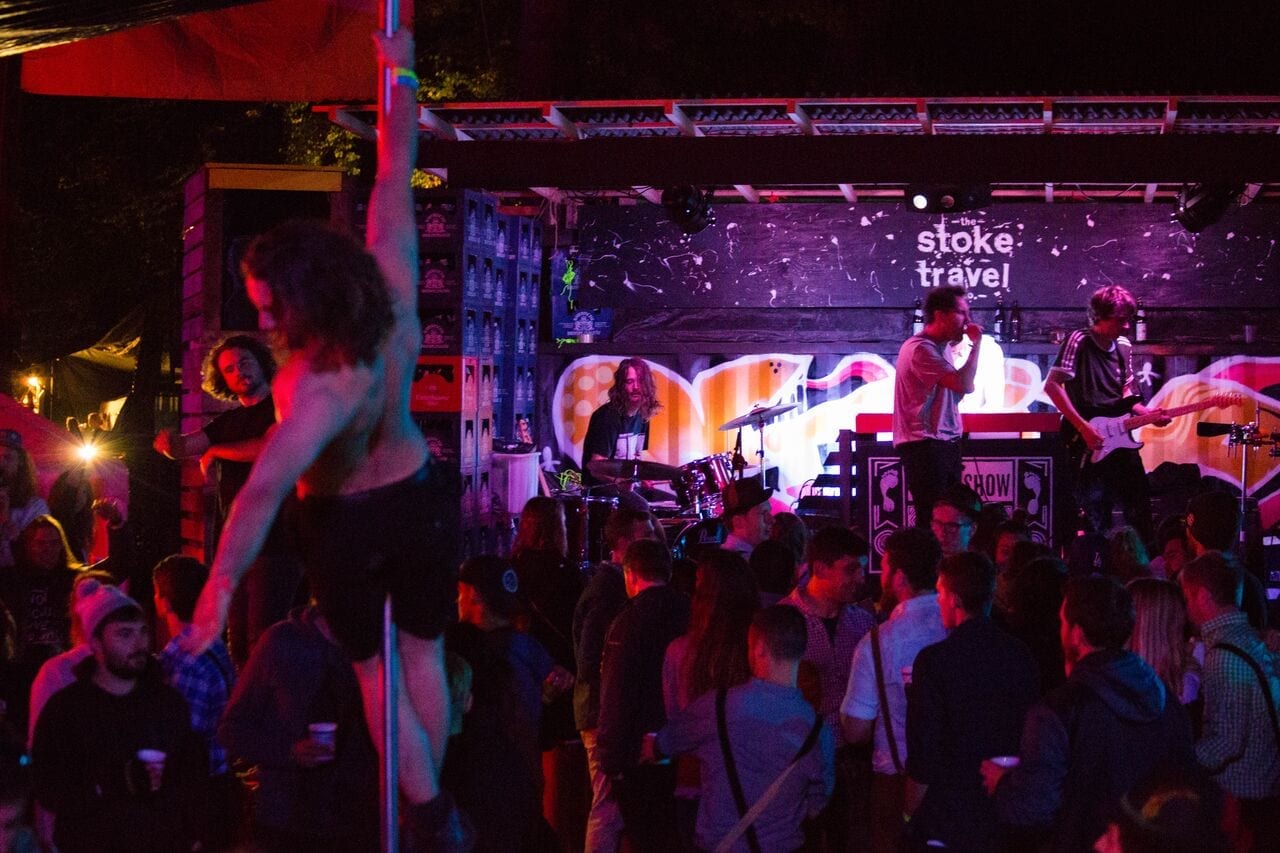 We're a lot of things at Stoke Travel. We're wild! We're fun. We're friendly. We're always where the good times are. At our most basic we're a convenient accommodation option when everything is booked out or too expensive. We're a place to meet like-minded travellers from all over the world. We're good value, especially when you take into account that your tent, mat and sleeping bag, plus meals are included in the price (as are surf lessons where applicable, all your equipment hire, your guides don't expect to be tipped, and so on). We have an open bar at pretty much all of our destinations, so you can keep your wallet in your pocket every time you want a beer or sangria.
But the main thing we are at Stoke Travel is a really, really good time. Since day one – and we've been doing this for about a decade and a half now – throwing the best parties and having the most fun with our guests have been our overriding priorities. We've always known that camping is camping and there's not much we can do to improve on that (glamping!), but that if we made the party absolutely spectacular we wouldn't care that we were sleeping on an air mattresses, two meters away from our neighbours.

And so that's why about two weeks before every event we send a team to set the scene. They put up the big marquees, so the party will continue when the weather doesn't want it to, and decorate them with antique porn(!) and neon lights and seating that we reclaimed from a stripclub (and washed very well). Speaking of stripclubs we put up stripper poles too, because we know what you're all about, and then we build podiums around the place for you to dance on, seated areas for you to chill out on, a table for beer pong, or for eating off, but mostly for beer pong.

Then we build the Wheel of Misfortune and put it right up on a high podium. The wheel that at best will have you making out with a stranger, but at worst will have you naked and running a circuit around the party, pouring beer all over yourself, or donating your underwear to a tree branch. There really aren't any desirable outcomes from the Wheel of Misfortune, but still there is never a shortage of people waiting to spin it.
Somewhere with a commanding view we'll build a stage for the bands and the DJs. We go out of our way to book bands from around the world, and this year we have some great musicians from Australia coming around with us to all the festivals and most of the destinations. In London, for the London Big Day Out, we've booked Yolanda Be Cool to come and hang out, spin some bangers, etc. Not to mention everyone's favourite DJ, Brendan the accountant,  who dons the leopard print spandex and drops nothing but hits until we can drag him from the DJ booth and put him in front of the calculator again (you might be crushing the dancefloor, but these numbers aren't going to crunch themselves, Bren-dawg!).

The bar has to be long. Like we mentioned, we don't take any money at the bar. Once you've got your wristband you can drink as much as you like, within reason. The reason here is subjective, and we're more relaxed with serving alcohol than the loosest bars in Europe. Don't be a dickhead, do be able to stand up. That's about it. The bar needs to be big, because so many of you want at it, and it needs to be strong, because so many of you want to dance on it. From the bar we serve beer and sangria and sometimes cider.
We do all of these things because we love getting the party started at Stoke Travel. Whether you're with us for the bullrun, the beer halls, or the surfboarding, we provide the atmosphere for you to pre-party. We've always said that we're a festival within a festival and by that we mean we don't want to take anything away from the amazing cultural events you're here to see, but we want to provide an amazing space for you to party in when you're getting ready, or coming home, or on the days you feel like just hanging out in camp and trying your best to drink the open bar dry (hint: you can't!).
We're Stoke Travel, we're the party starters! It's what we do best. And if you feel like a good rager is an important part of your festival travel, then you should come and give us a visit.