Contact Us
We're here to help, so hit us on any of the channels below or scroll on down for the contact form.
Email
BARCELONA BOATS Email
san sebastian surf Email
Phone
WhatsApp
BARCELONA BOATS WhatsApp
SAN SEBASTIAN SURF HOUSE WhatsApp
Social
The Stoke Travel Ambassador Program
The Stoke Travel Ambassador Program
This might be your only time in Europe
let's make the most of it.
This is Europe's experience-packed ambassador program.
Why YOU 100% NEED TO BE A PART OF IT;
This is the program that puts you and your friends into all the situations you need to be in this semester, with vip upgrades, free merchandise, and that all-important resume filler. WE've got the experiences ready for you, all you have to do is
spread the word

.

Becoming a Stokie

We are the largest party travel operator in Europe. 30k travelers each year, over 50 trips, the wildest parties. Join the family.

Make Connections

As an ambassador you'll travel with some of the greatest people you'll ever meet

Travel Europe

We travel to the bucket-list events and destinations that you'll be going to anyway

VIP Travel Upgrades

Traveling is fun and all, but it's so much sweeter when it's done in style (and for free)

Experience

Fill out your resume with work experience from Europe's number one festival travel company

Free merch

Fill your bags with swag and souvenirs from your time abroad, because who can get enough free merch?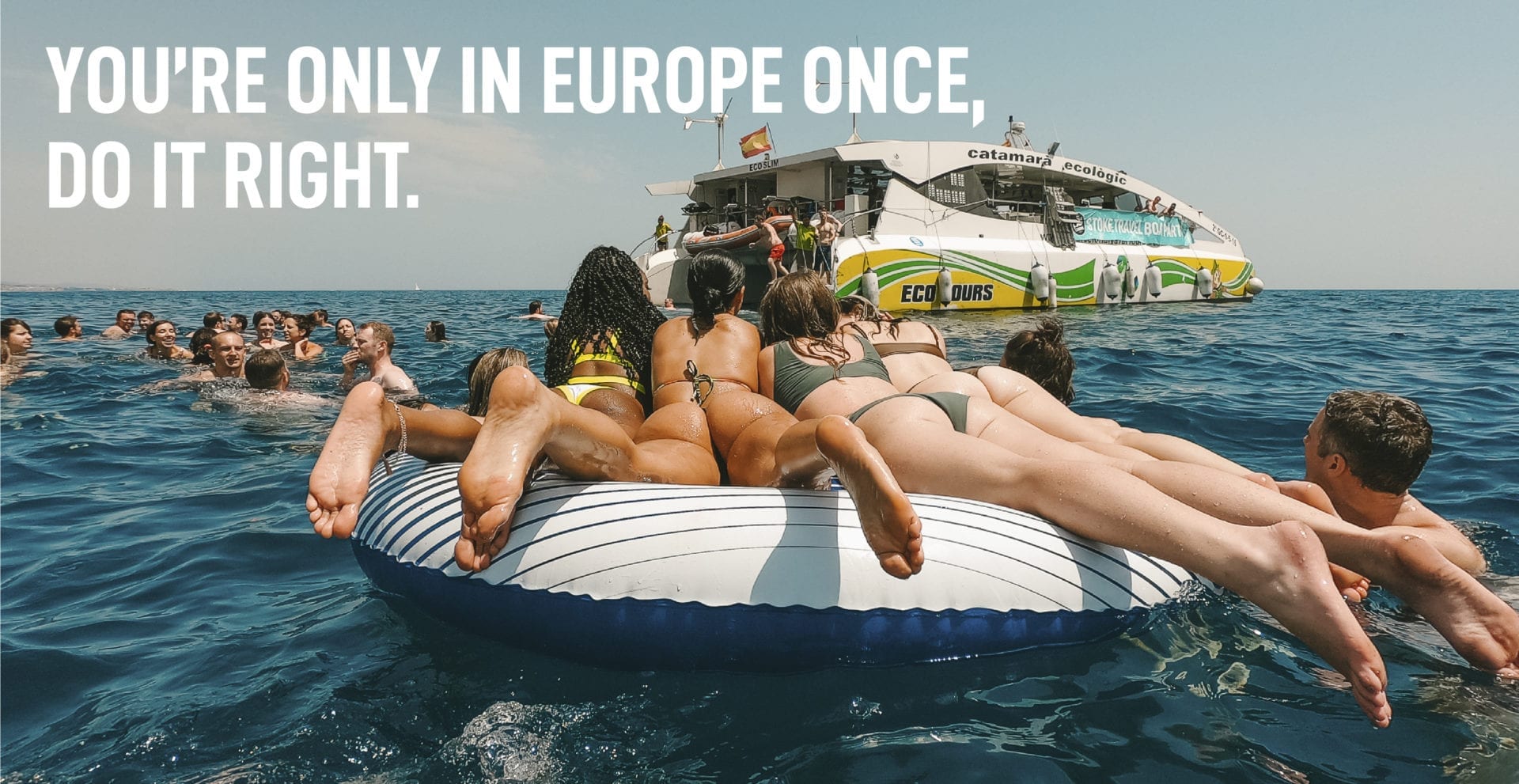 Have I got what it takes?
We're looking for the go-getters, the trendsetters, and the lucky ones who have found themselves in Europe from January to April. We're looking for the guys and gals who can network, who make things happen. We want influencers and organizers, but especially we want the life of the party.
What's in it for me?
We can offer you the best semester imaginable – with free travel and VIP upgrades across all this Spring semester's must-do trips, the adoration of your peers for getting them into the best possible situations, free merch, life-of-the-party status at all of our events, and references and resume fillers that won't make it sound like you were traveling and partying all semester (when you totally were).
Interested? Squeeze your deets into here
If you have a problem submitting this form, fire an email to Joelle@stoketravel.com
You'd be crazy to miss out on this:

---